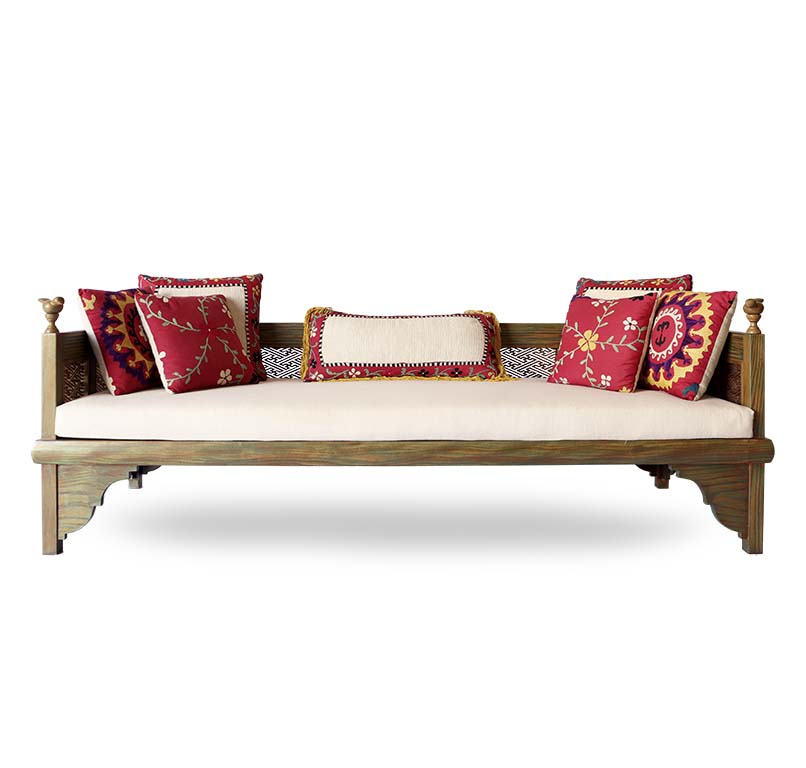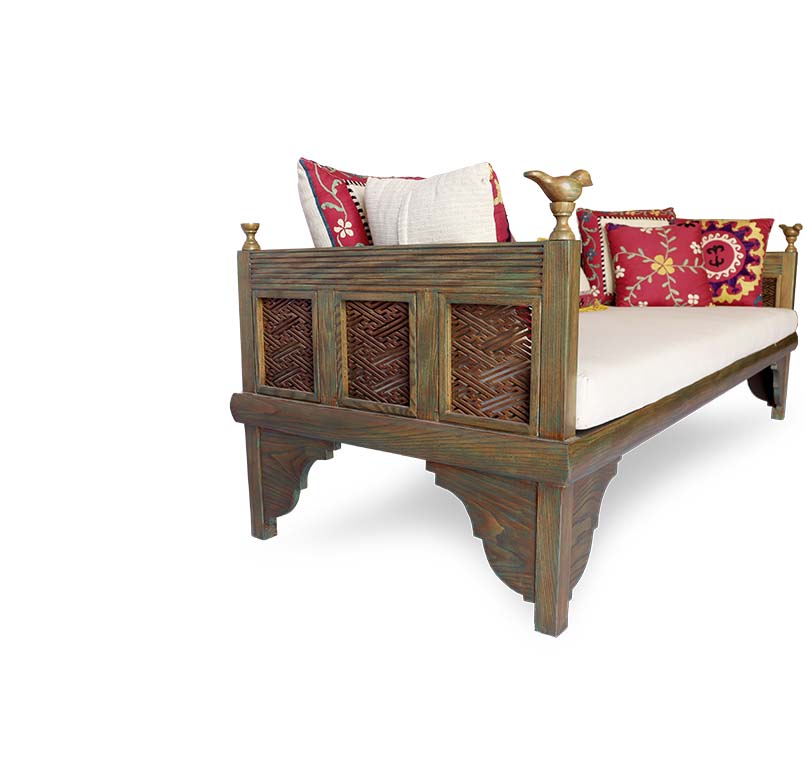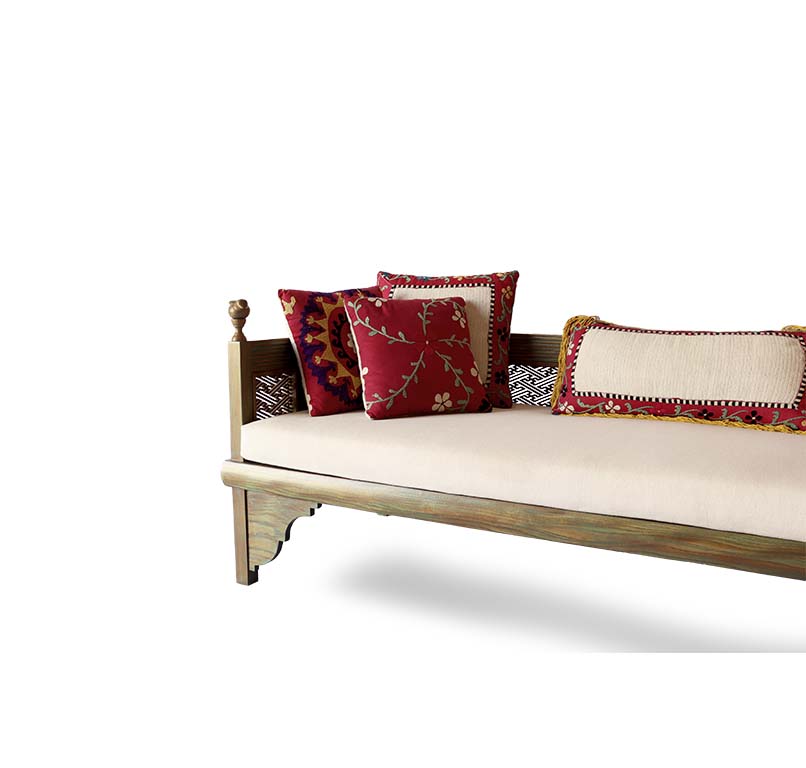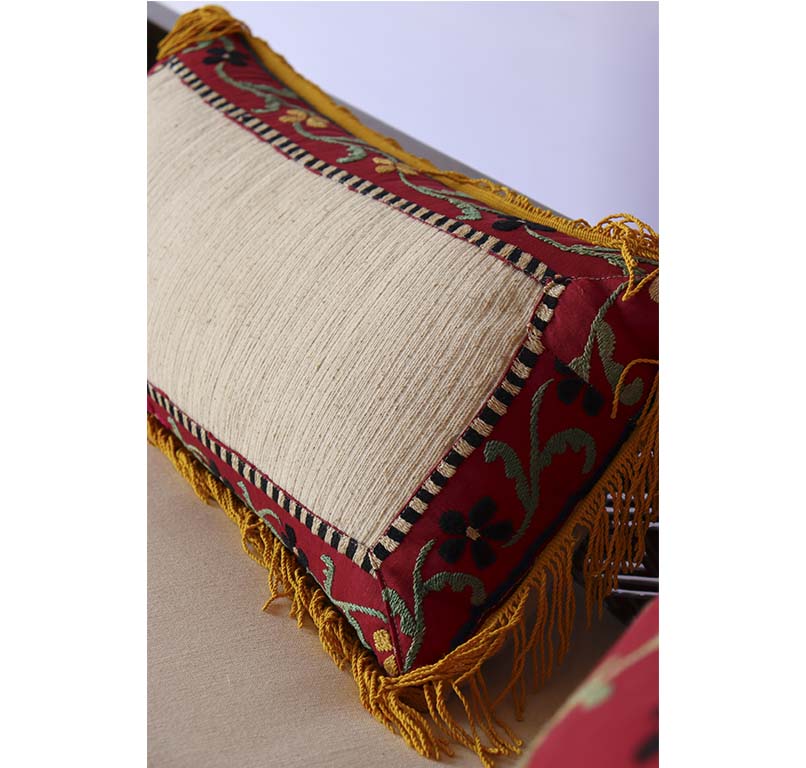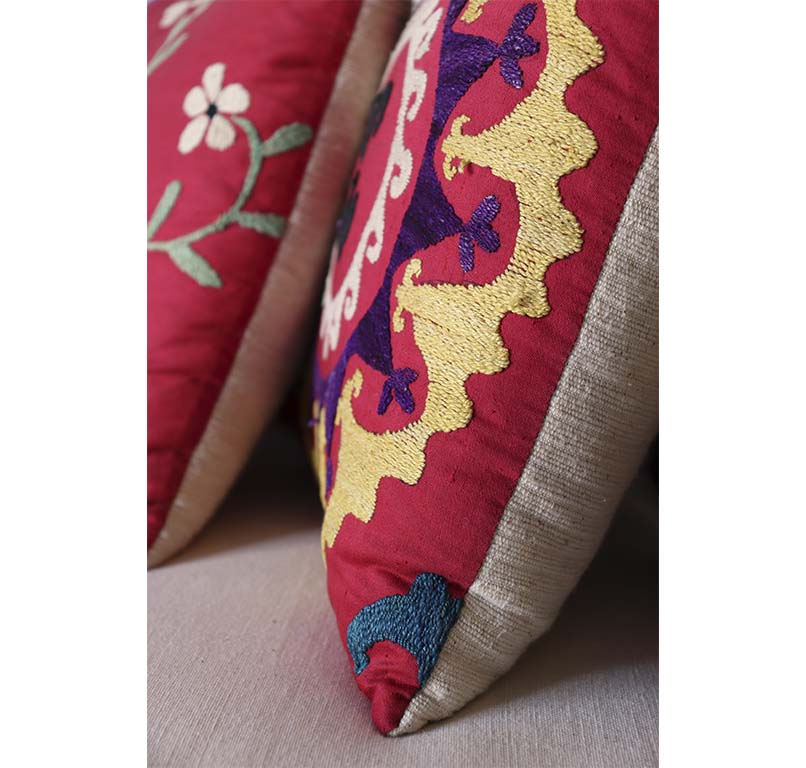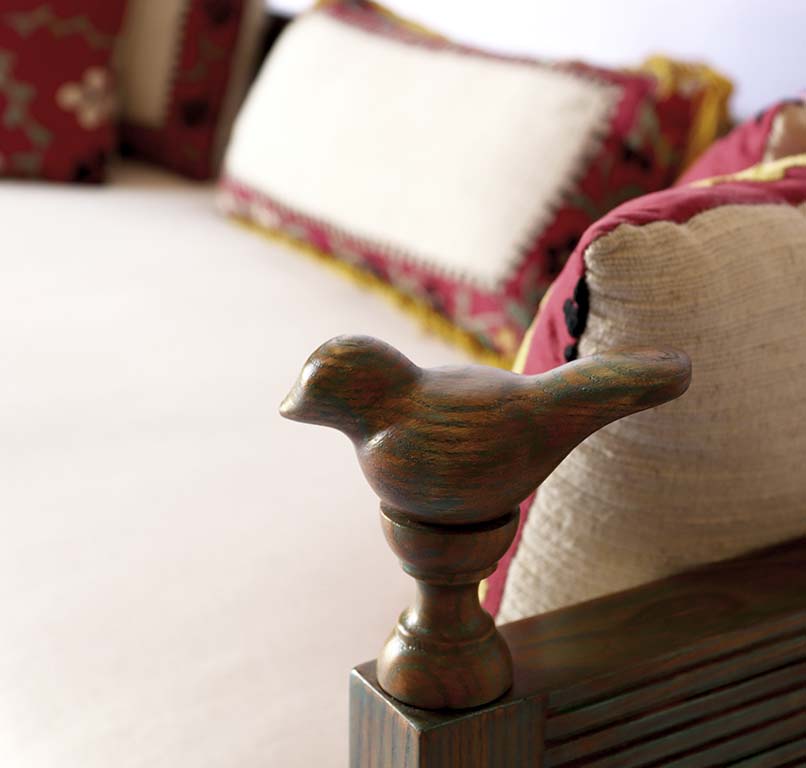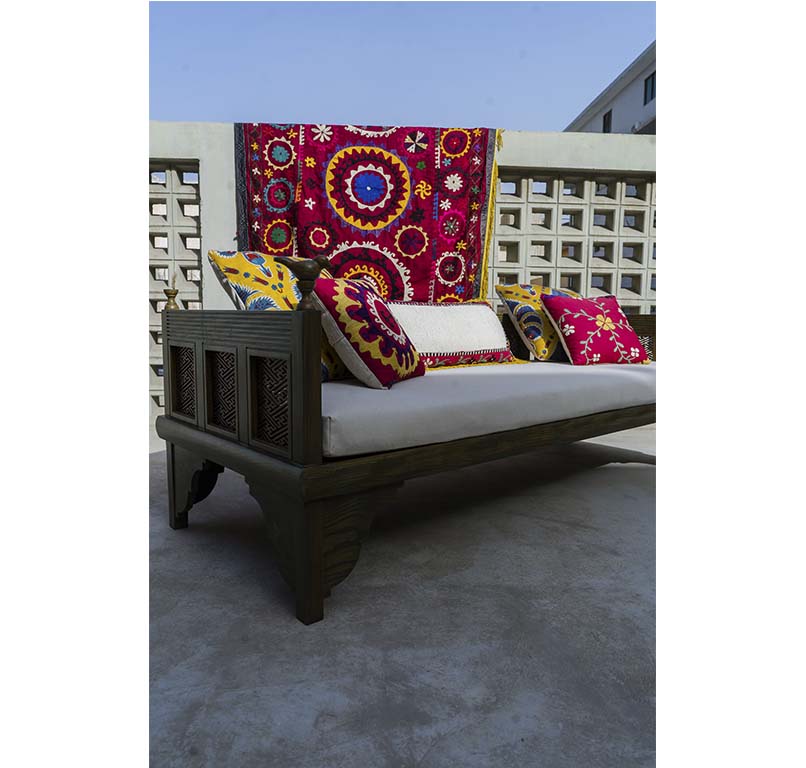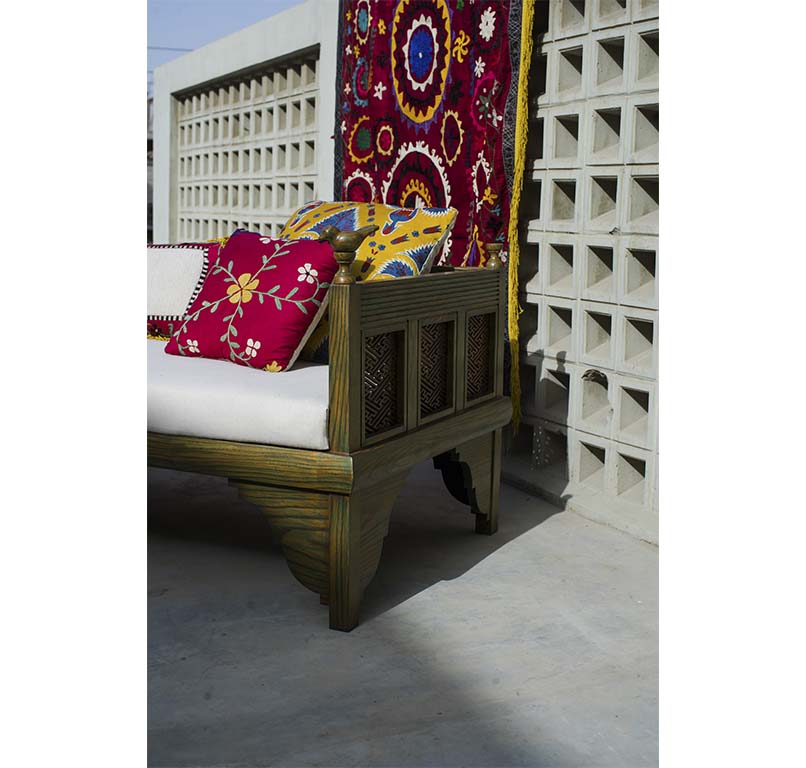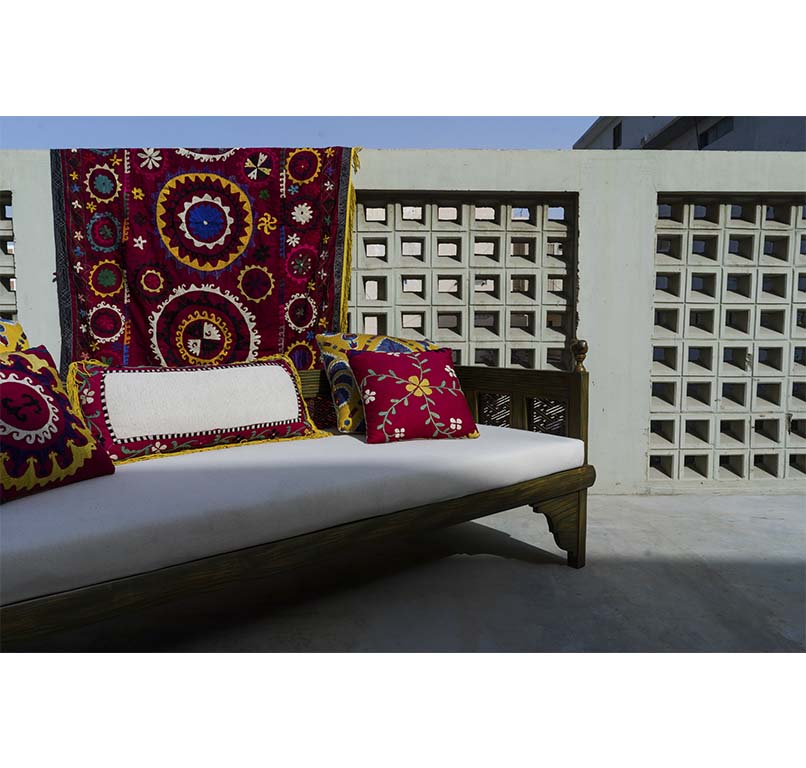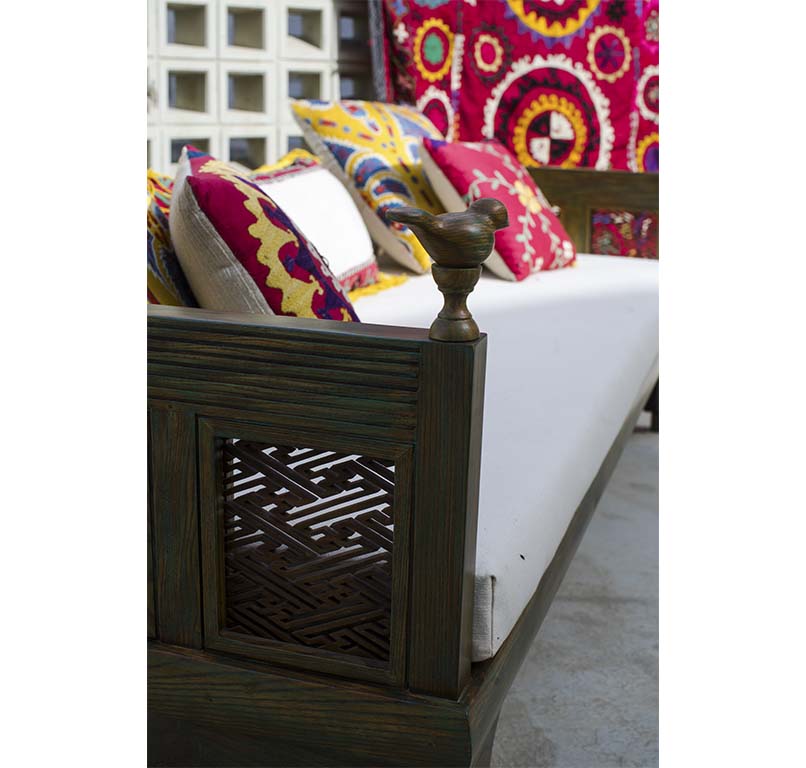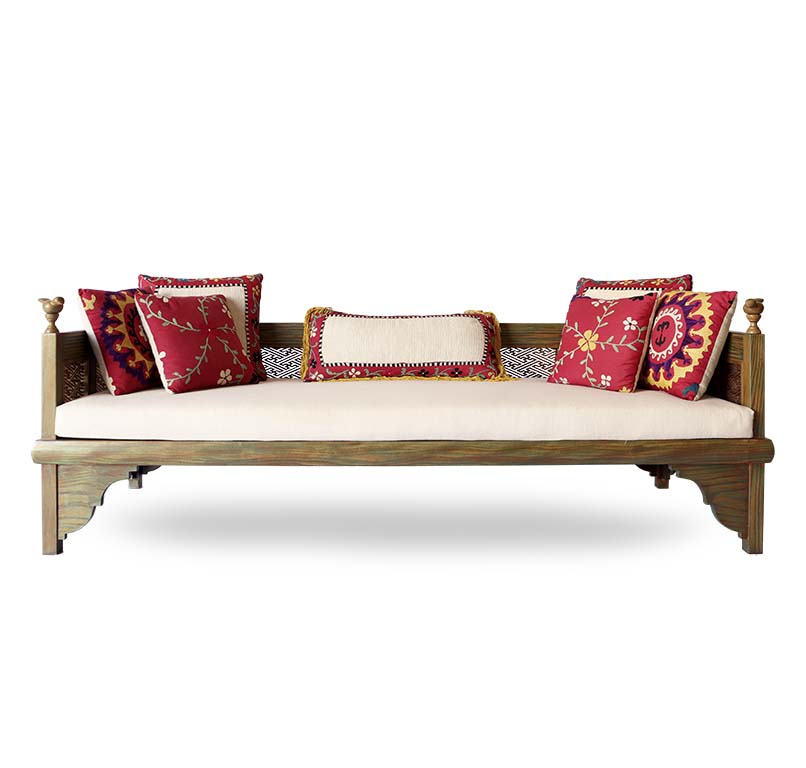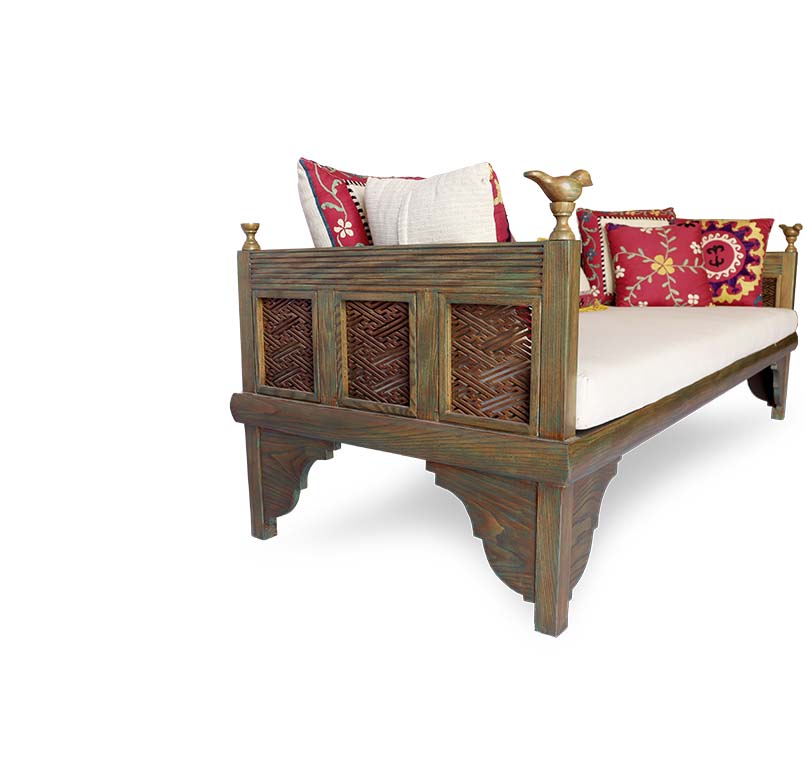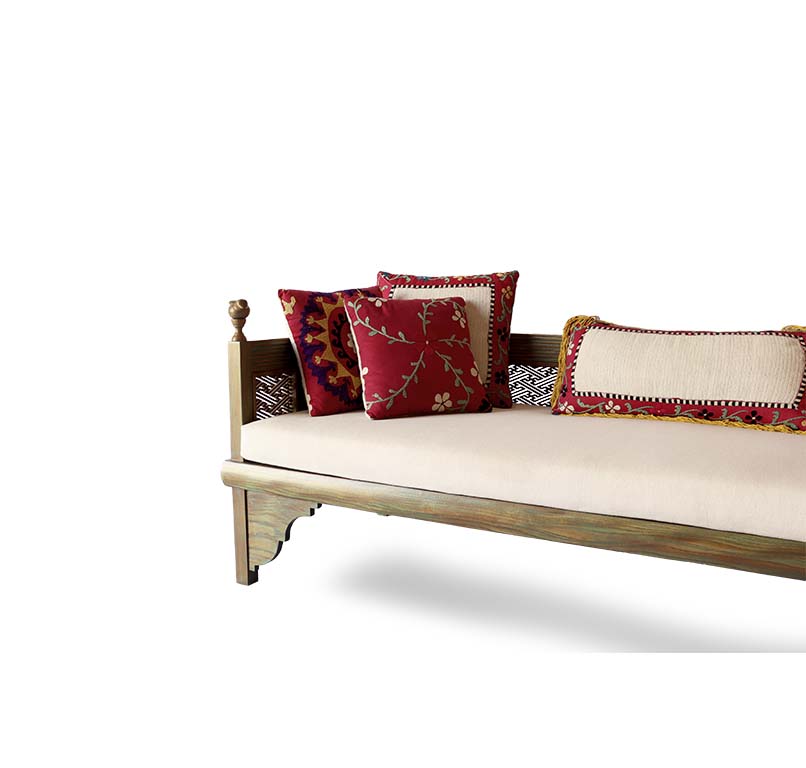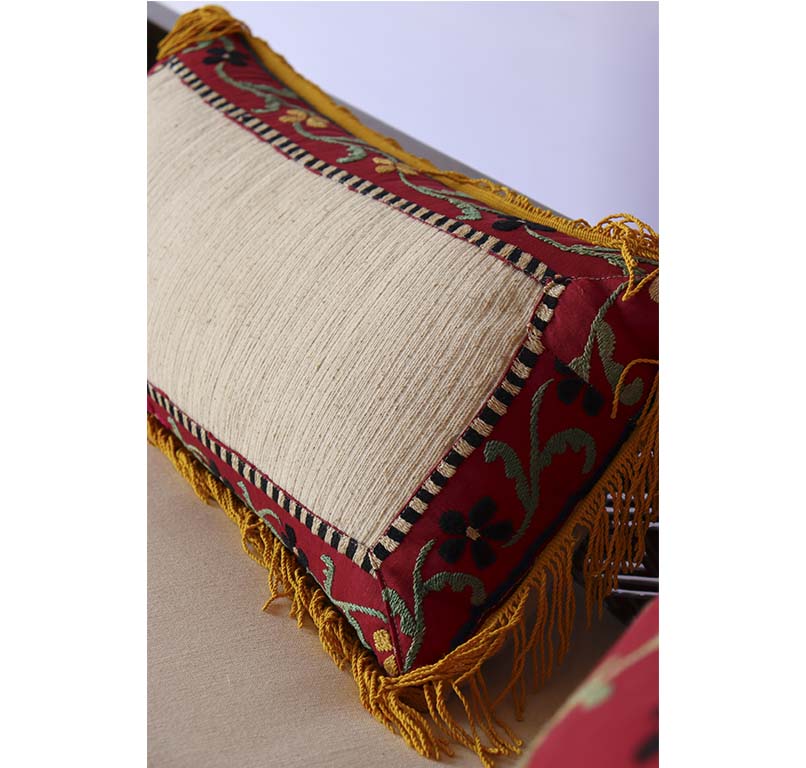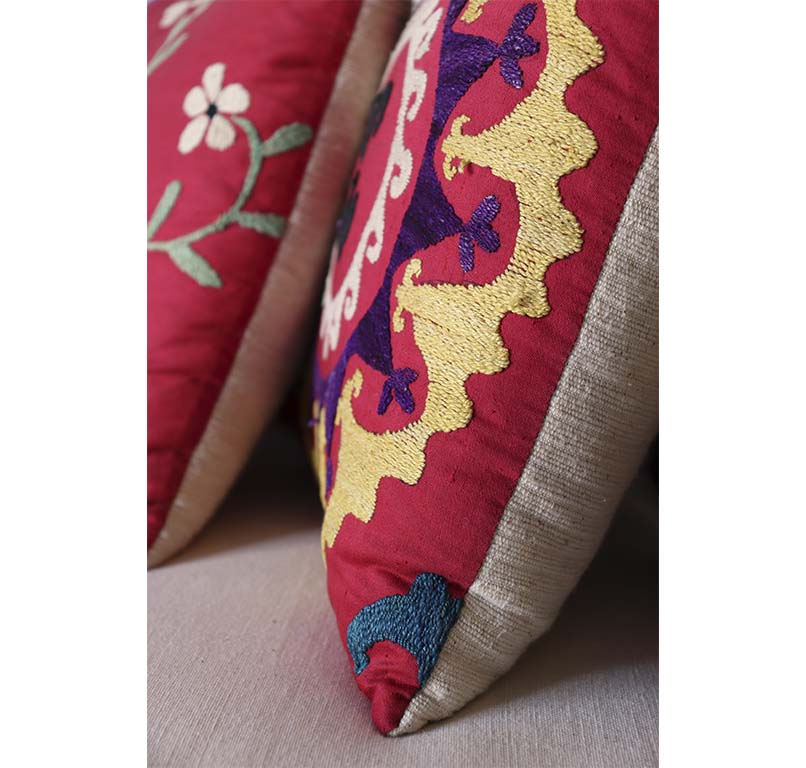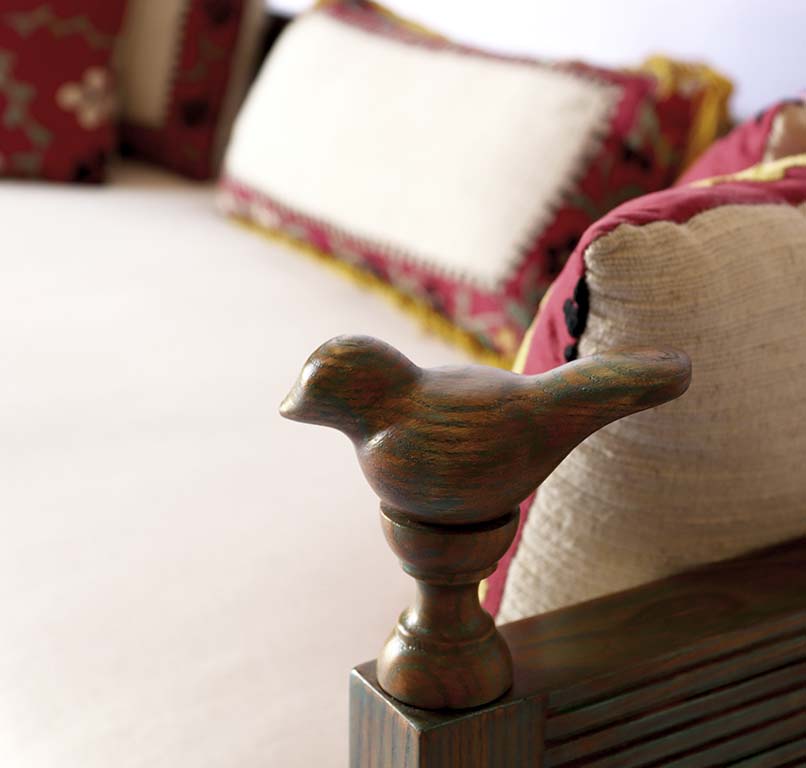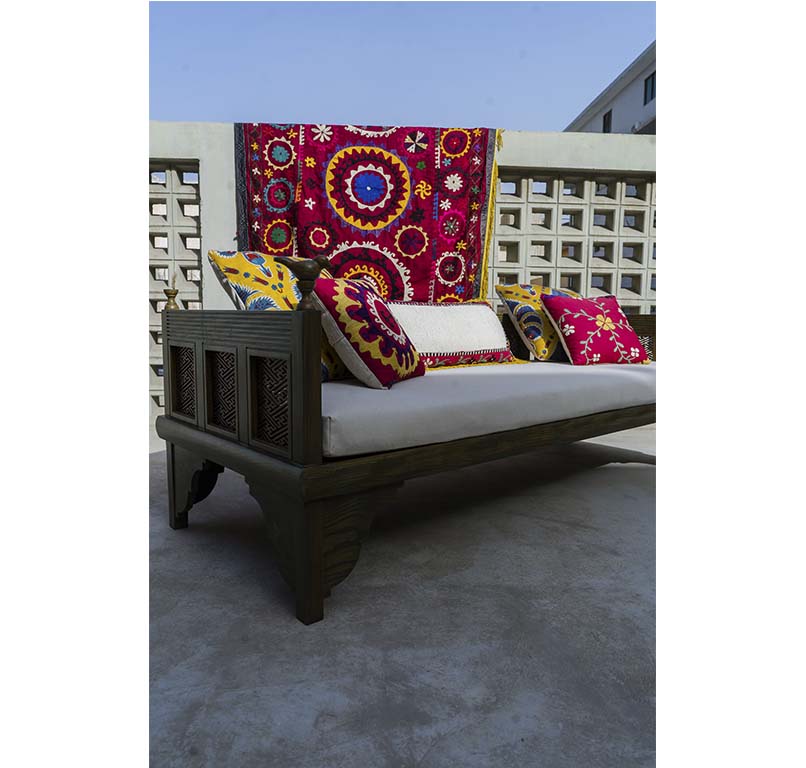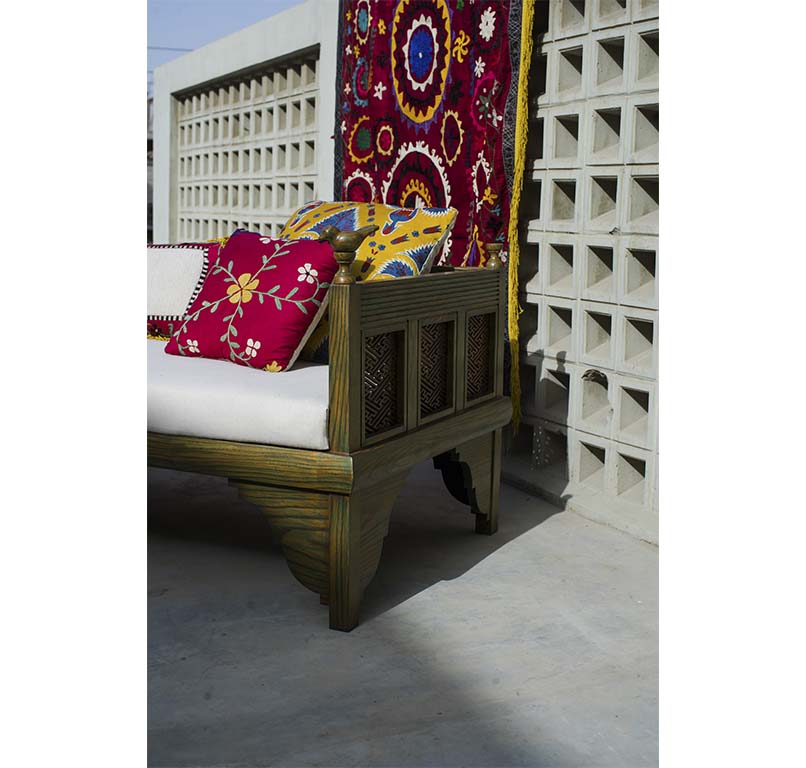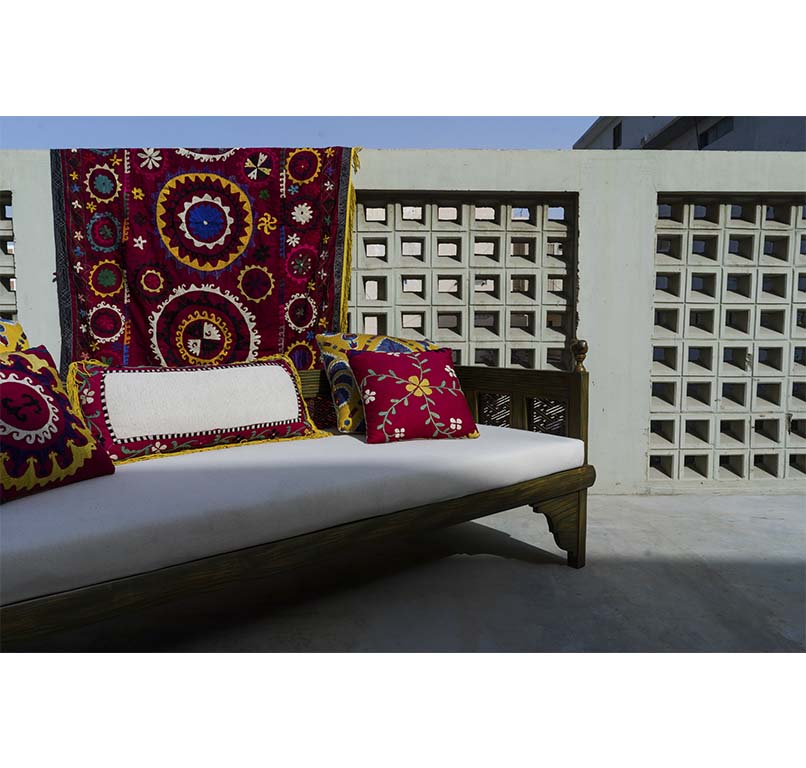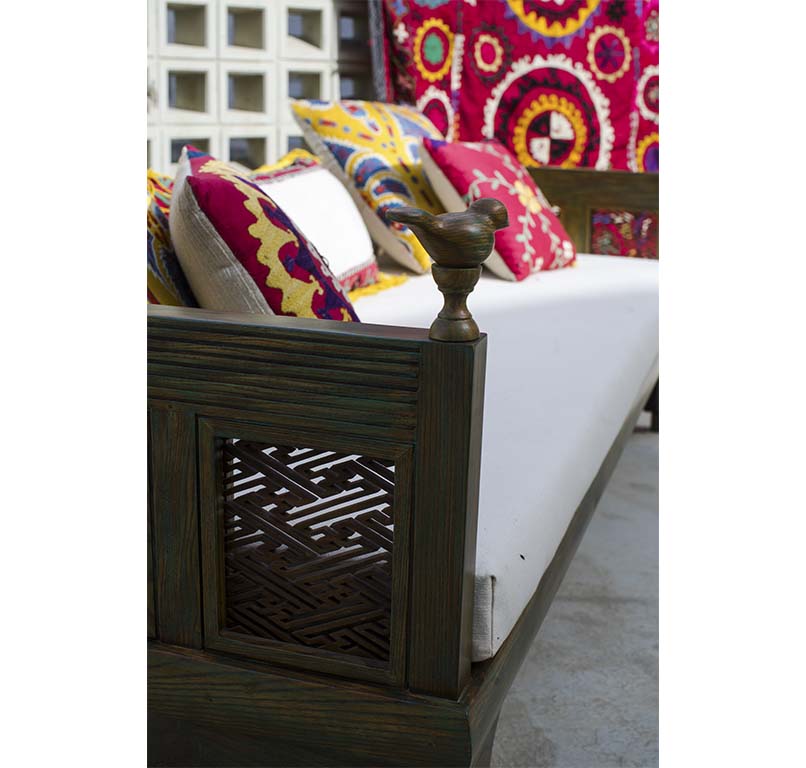 Bird Khaat Settee - Kaddar & Suzani
The
Khaat,
the quintessential day bed of the Indian subcontinent is an essential piece found in almost every traditional household. The epicentre of leisure and socializing, the incredibly versatile khaat is used for lounging as well as napping. 
Intricately crafted with Filigree patterns cut in sheesham wood, our Bird Khaat Settee with its distressed finish is seeped in nostalgia, reminiscent of days gone by. 
The gorgeous cushions are made from vintage Suzani, a tribal textile from Central Asia.
Material:
Oak Wood
Filigree in Sheesham wood
Upholstery fabric
Size:
Length 73.5'' , Width 30'' , Height 23''
Price:
176,000 + 18% Sales Tax = PKR 207,680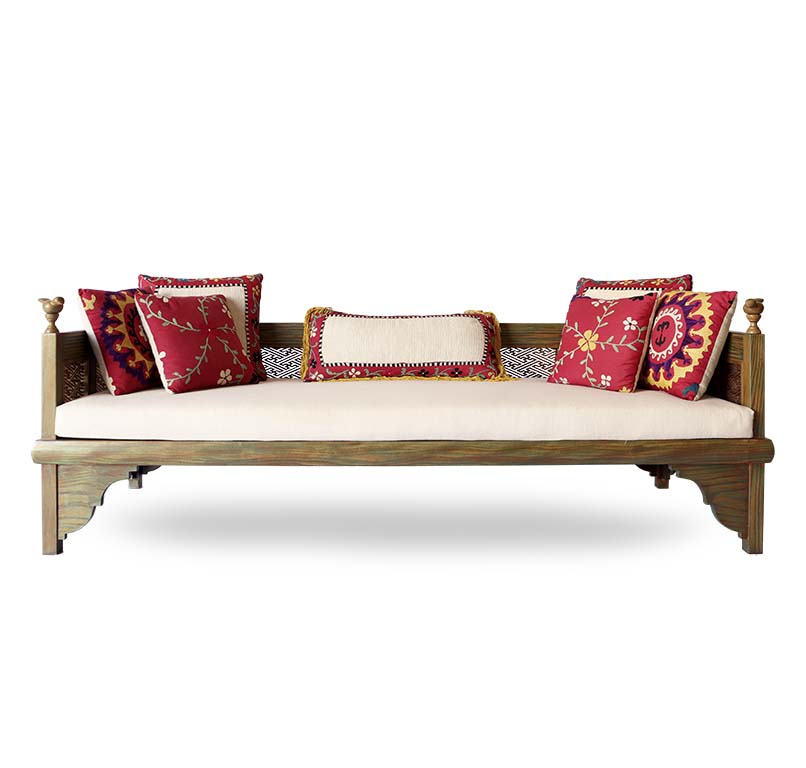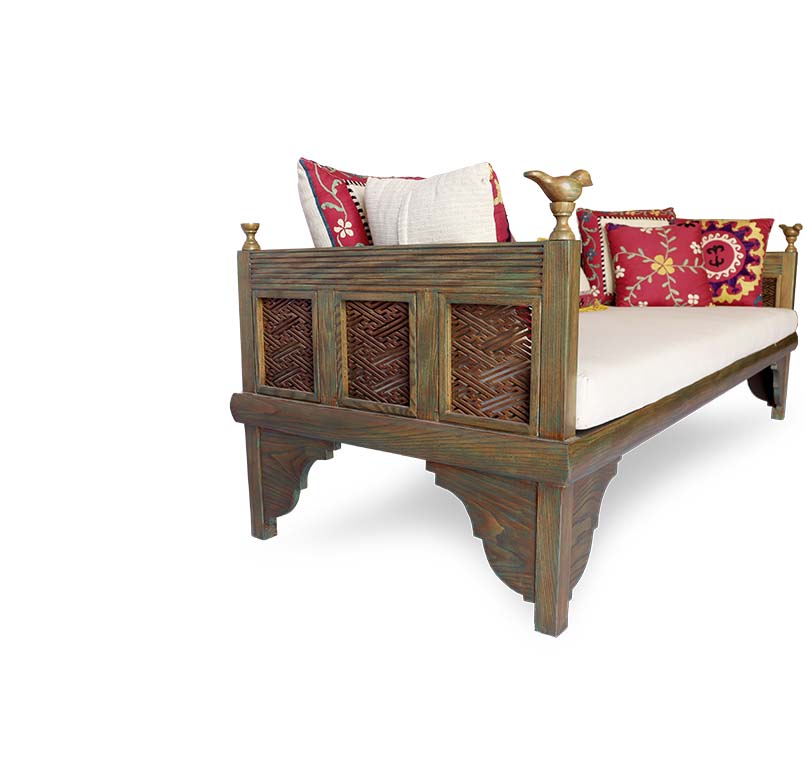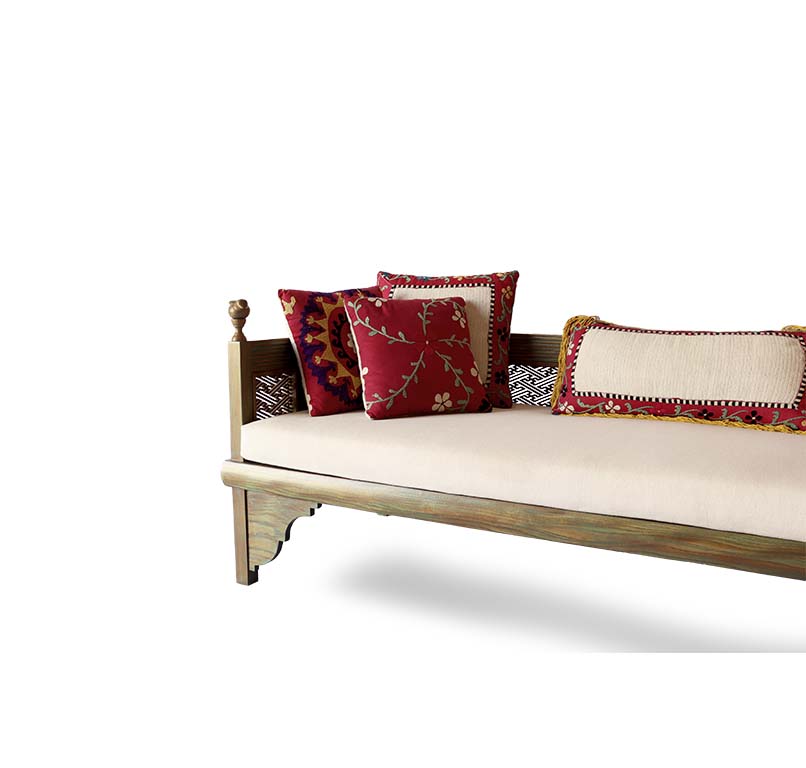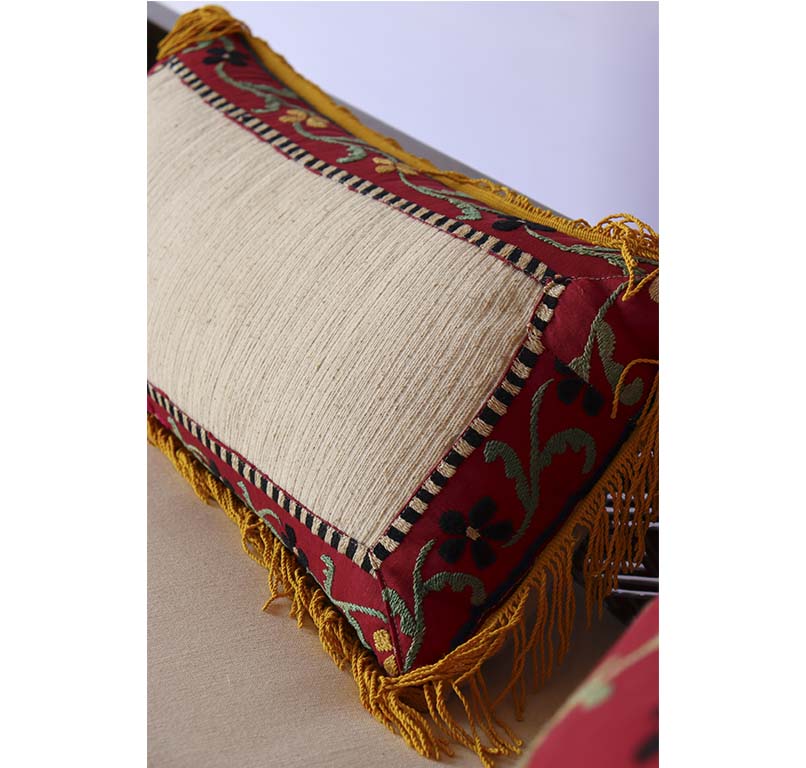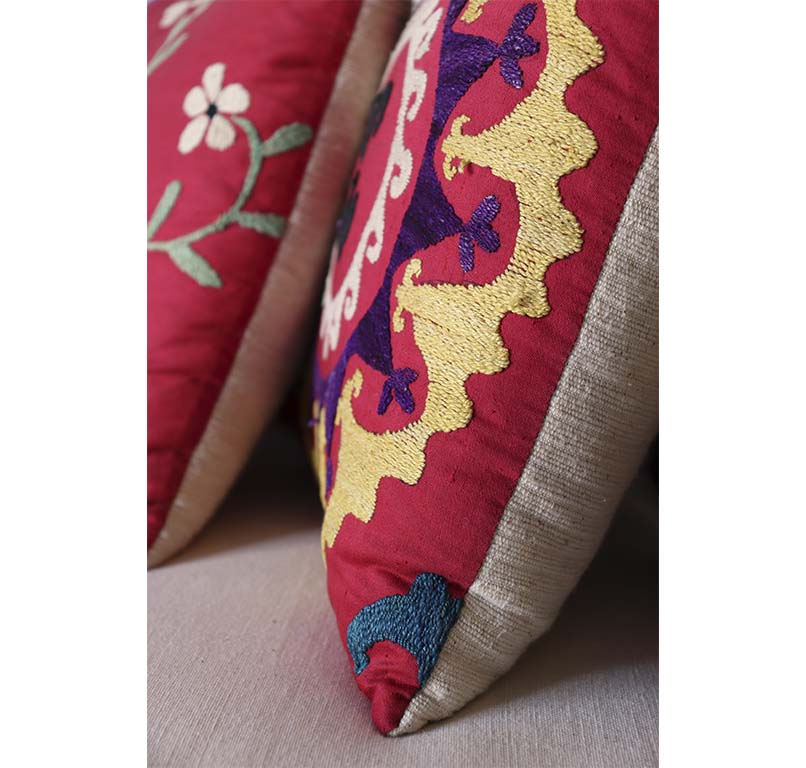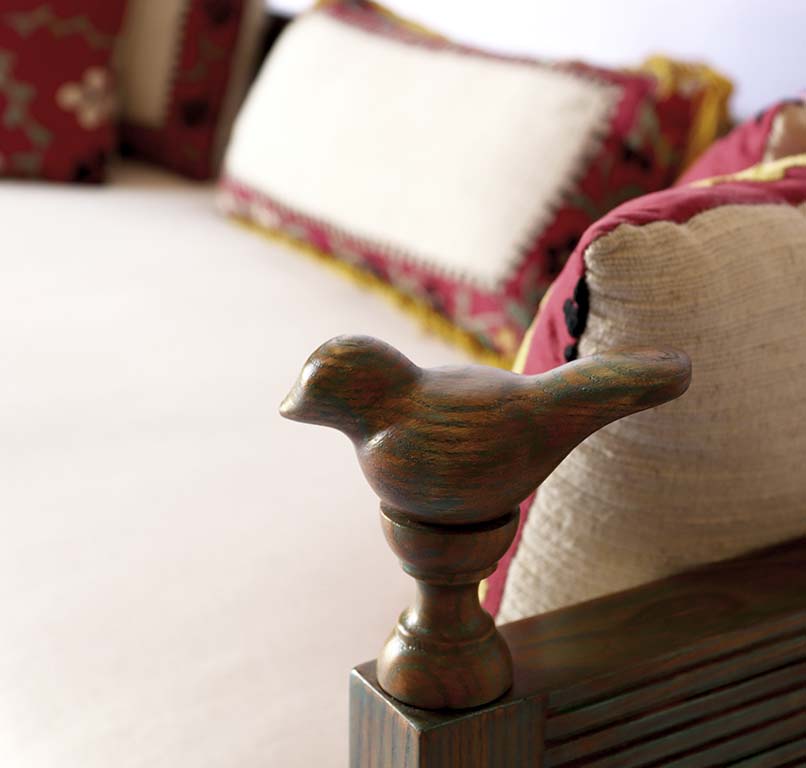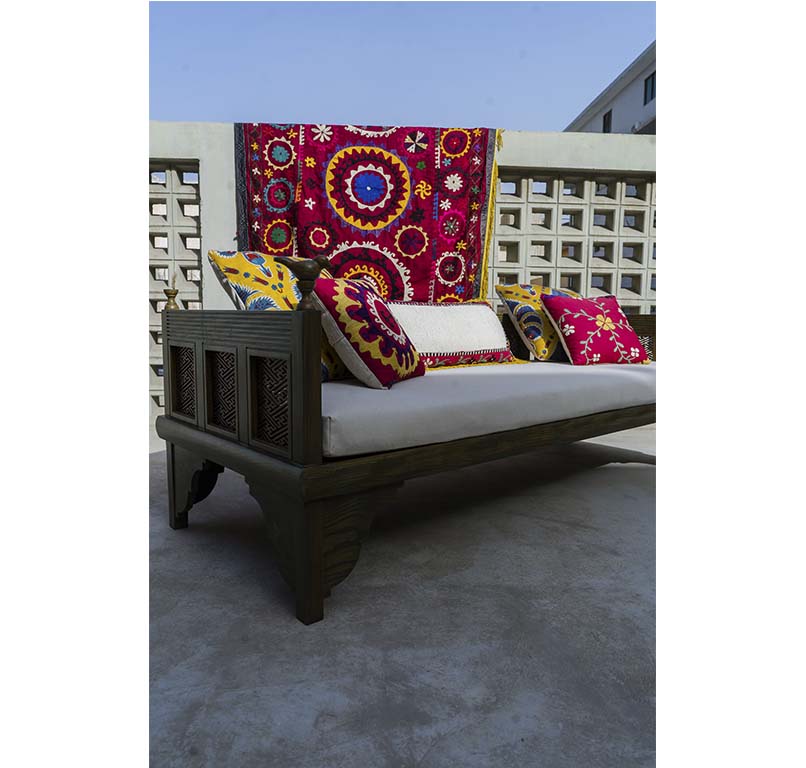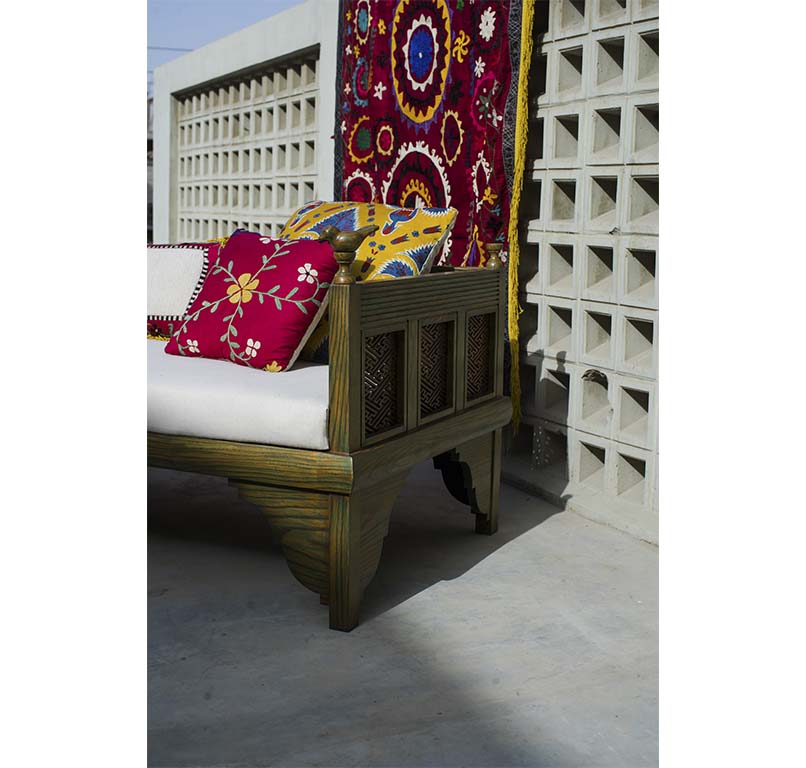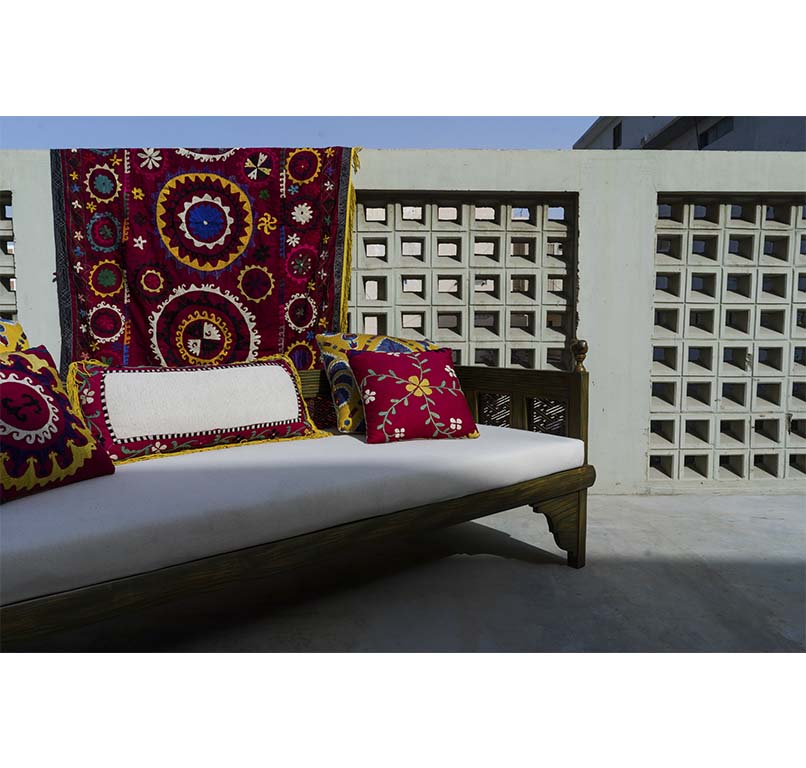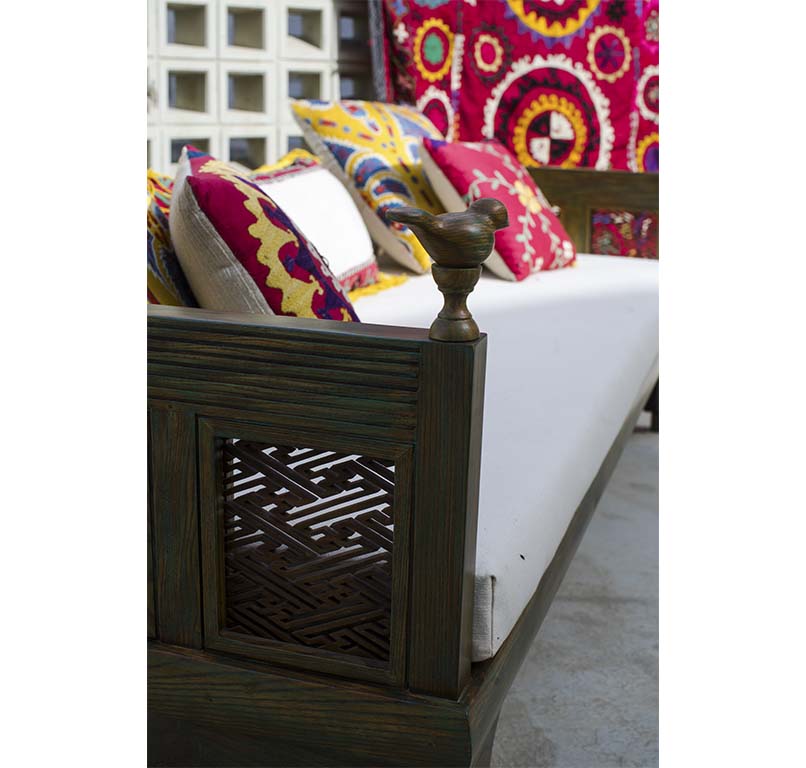 Price is subject to change
Price is subject to change