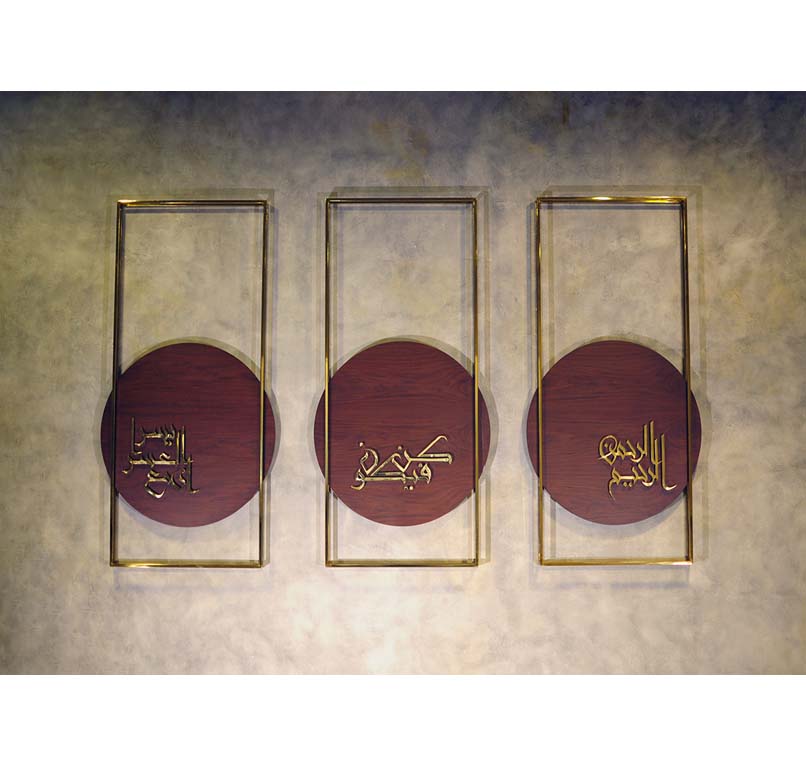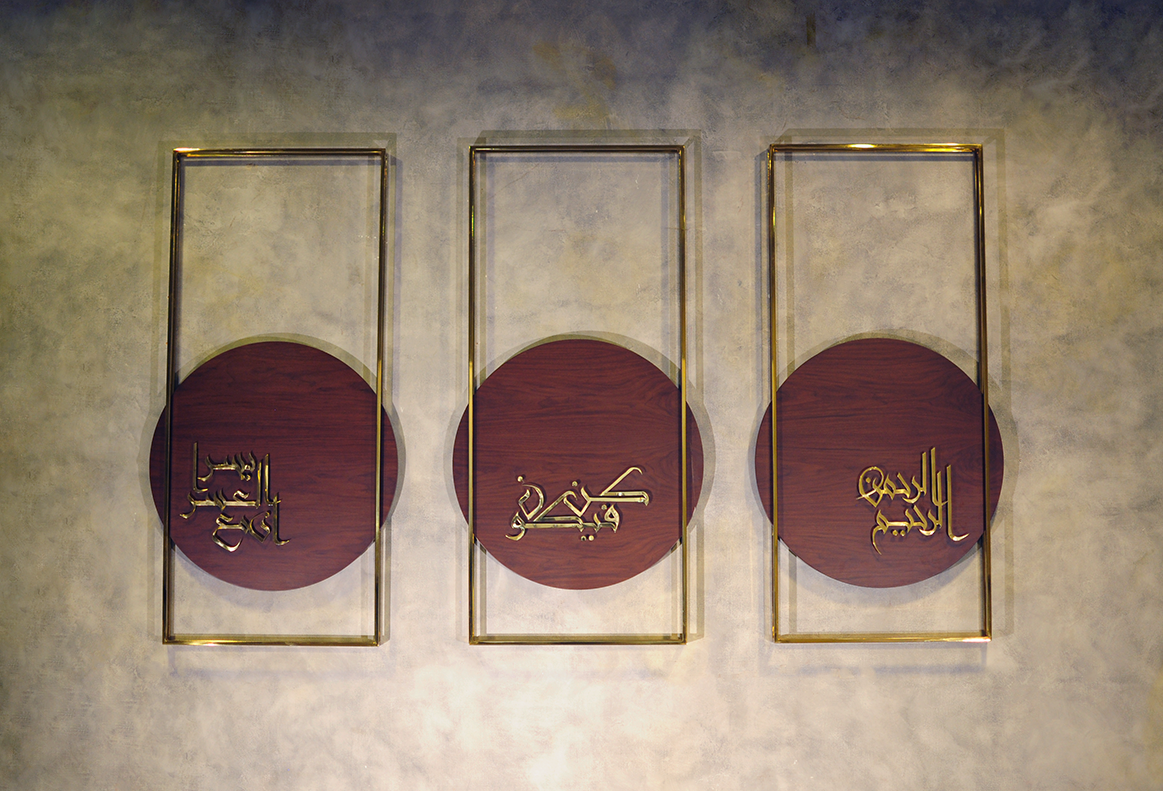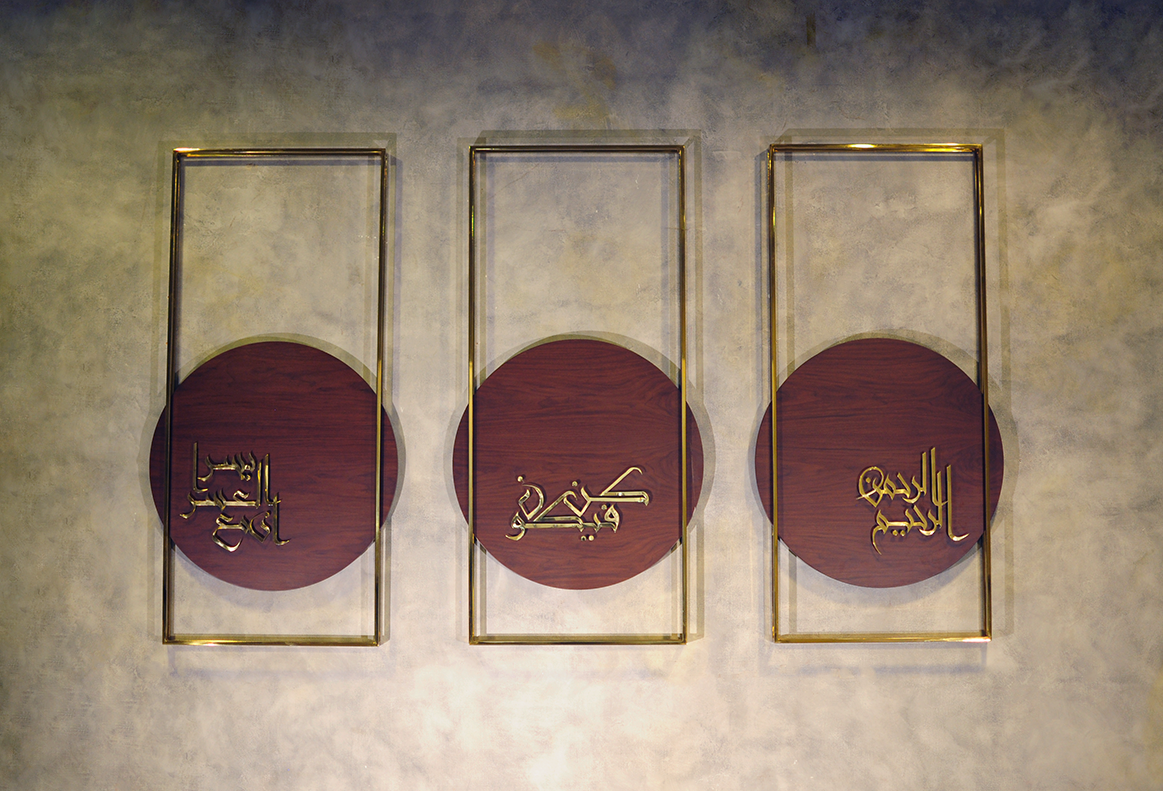 Circumscribed Wall Art large Vertical (each)
Framed in a brass-coated frame our circumscribed wall art is a juxtaposition of a rectangle over a wooden circle. 
Bring blessings into your home with these beautiful quotes from the Quran.
 Ar rehman Ar Raheem - The most Merciful, The most Beneficient
Kun Fayakun - If its meant to be, it will be.
Inna mal Usri Yusra - With hardship will be ease.
Material:
Walnut Ply
Lacquered Brass
Brass-coated Stainless Steel
Size:
Length 26'' , Width 2.5'' , Height 60''
Price:
39,600 + 18% Sales Tax = PKR 46,728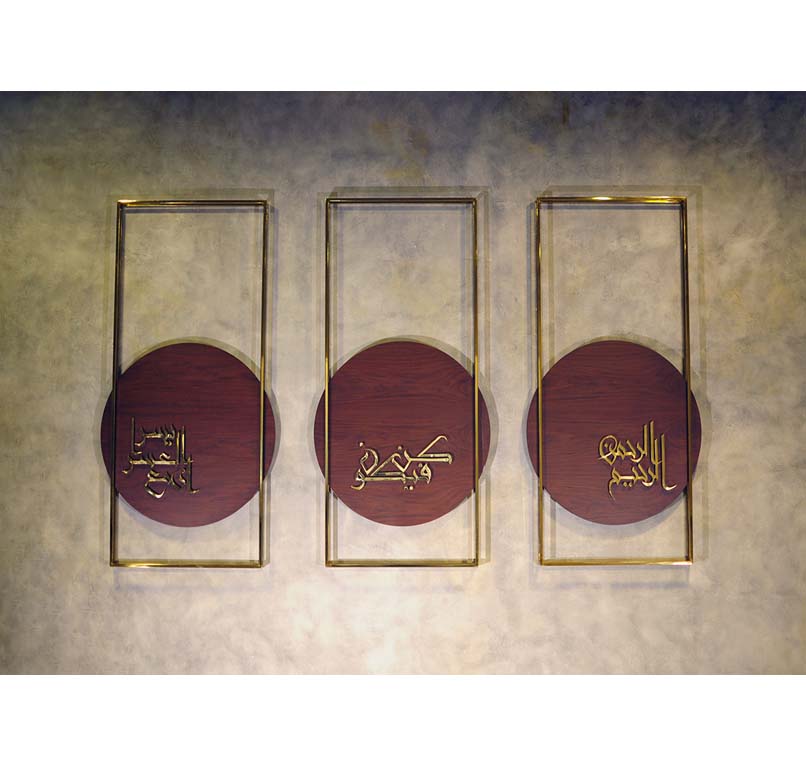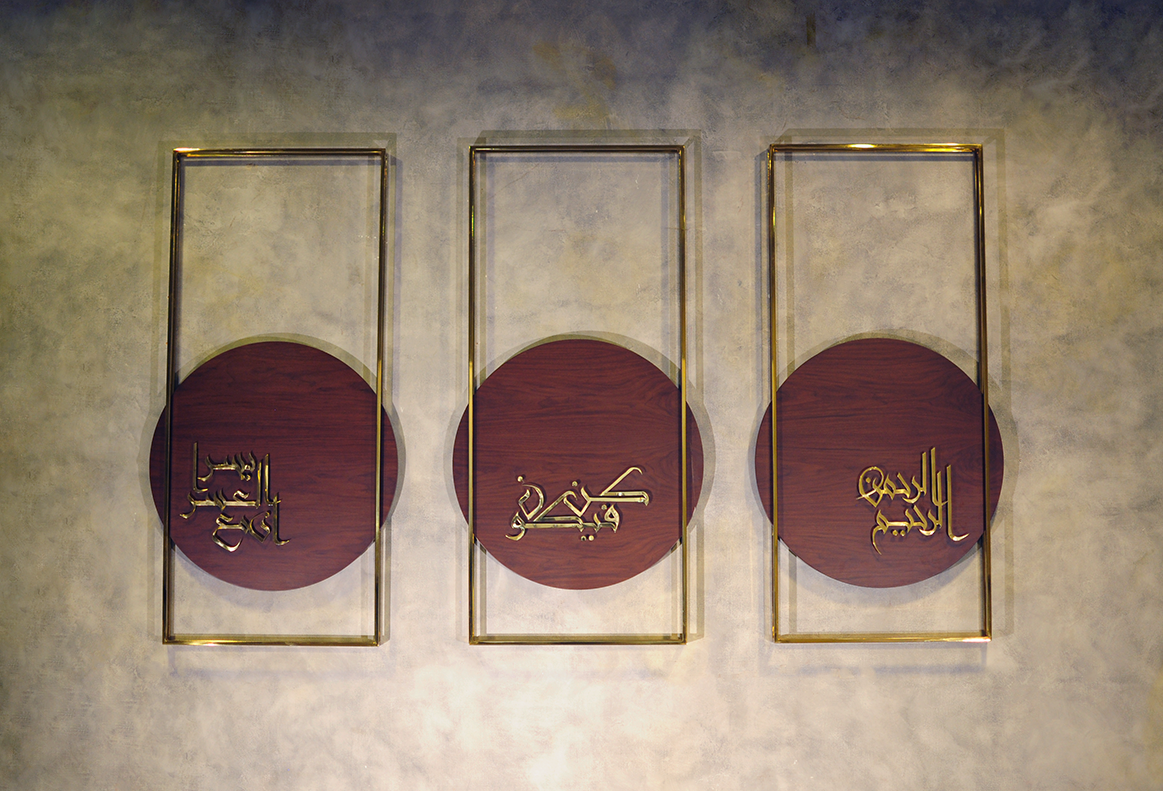 Price is subject to change
Price is subject to change