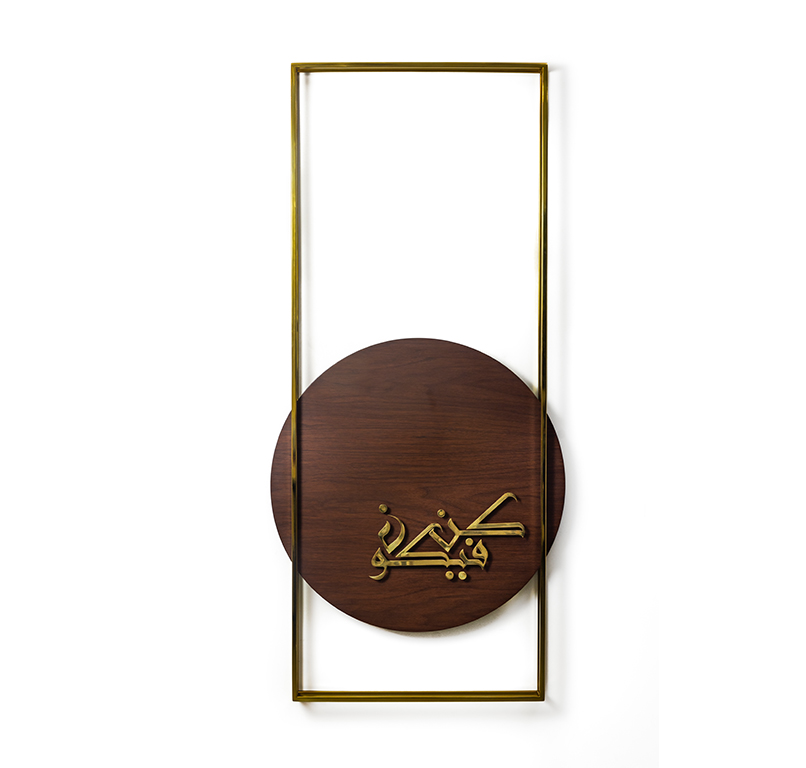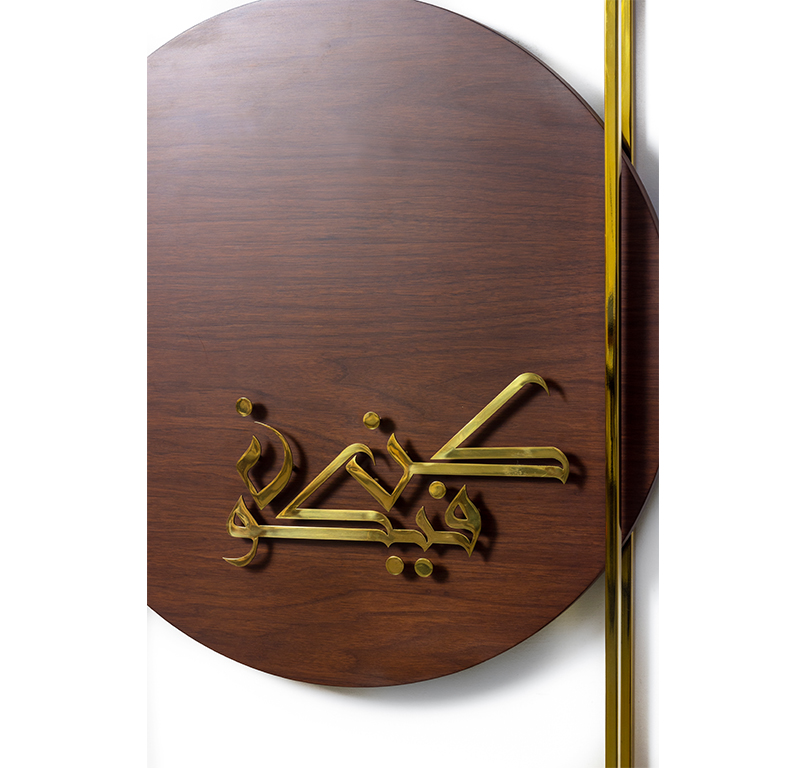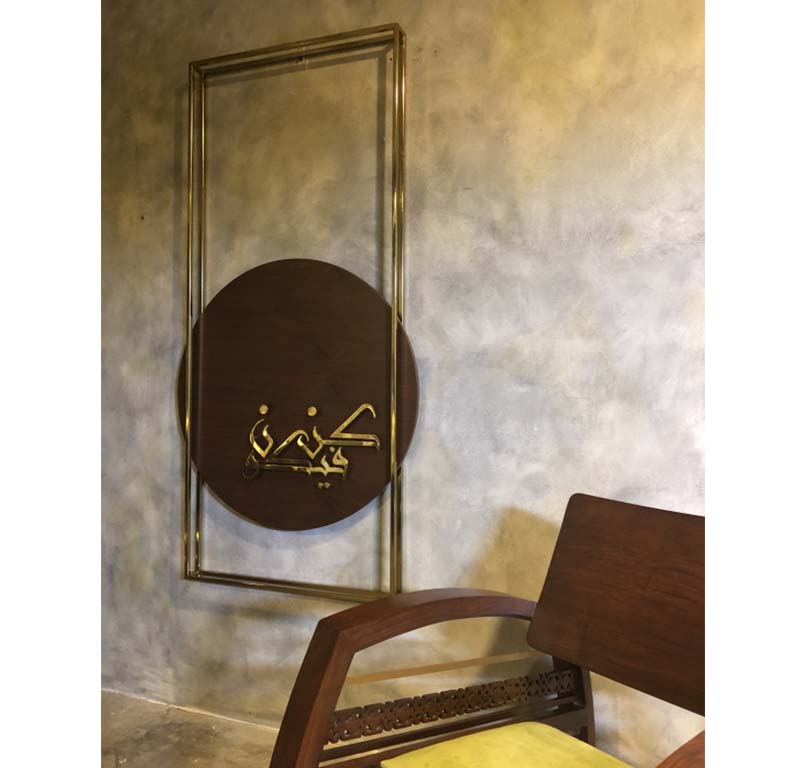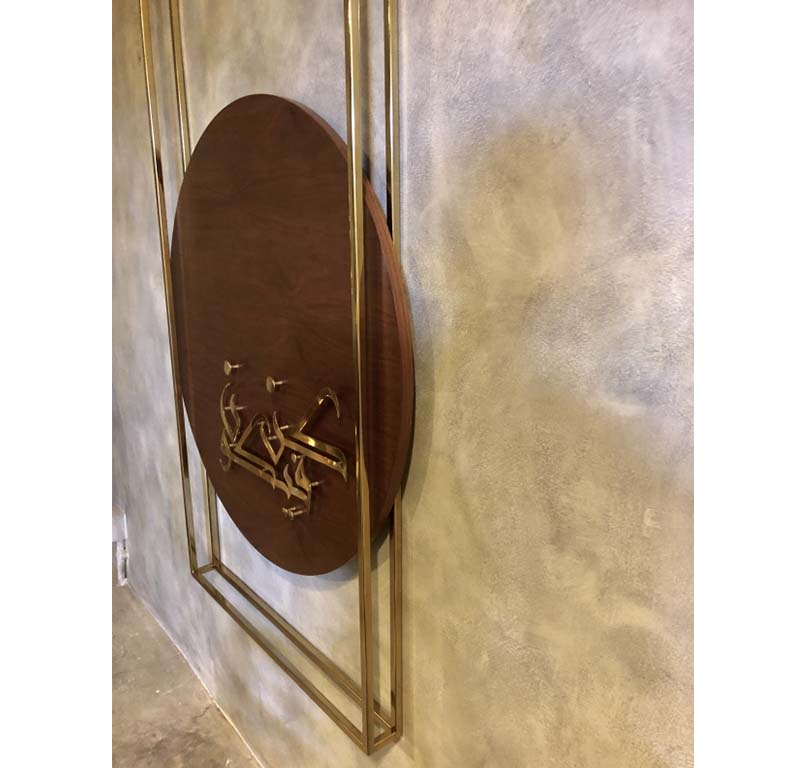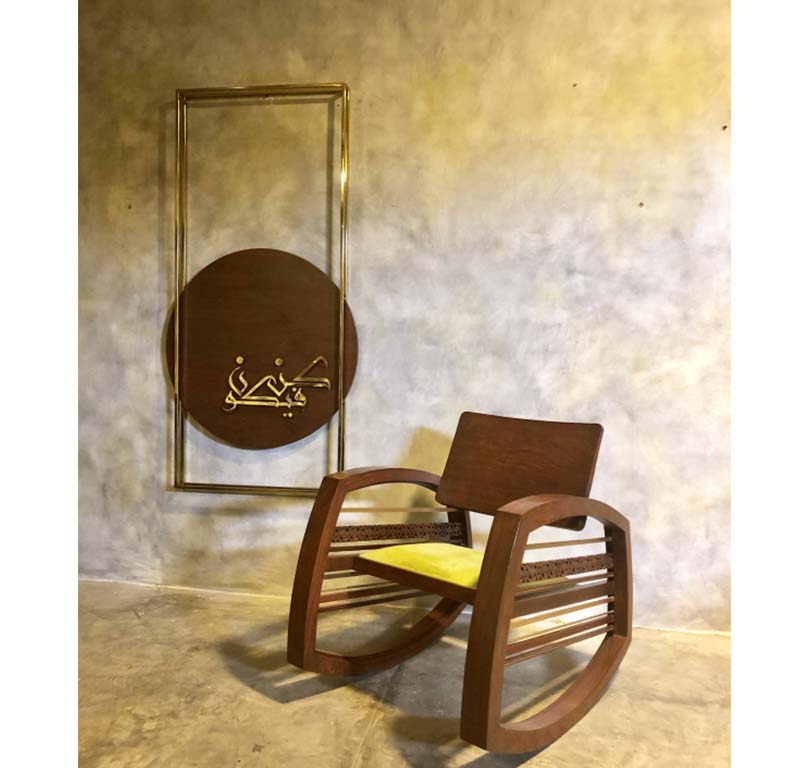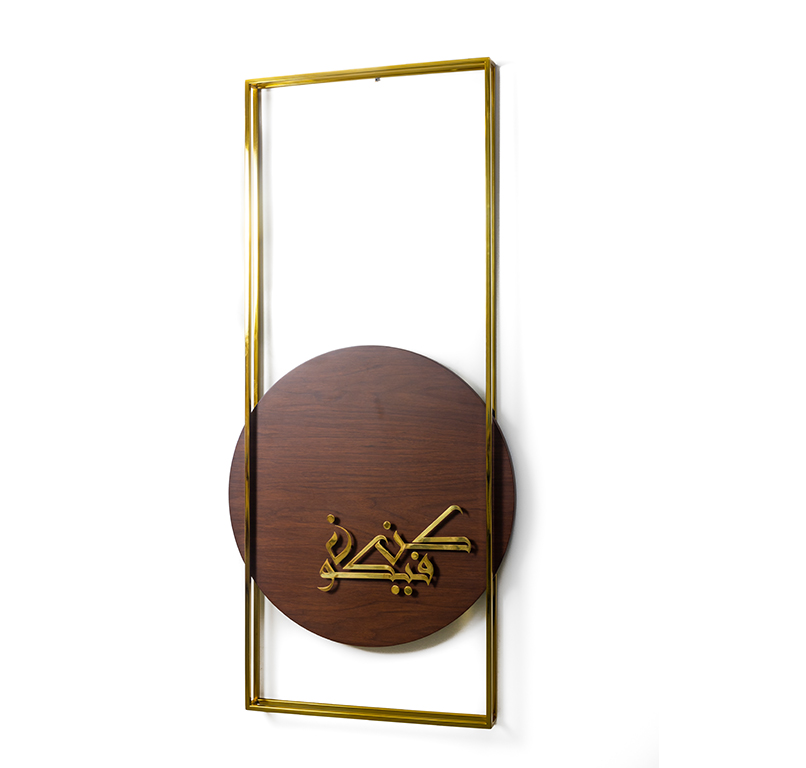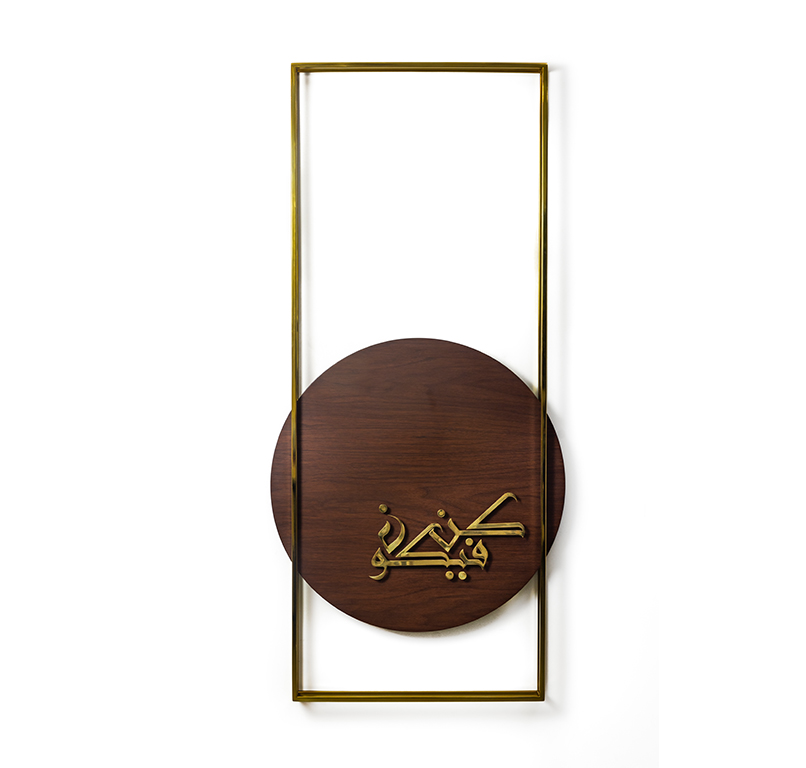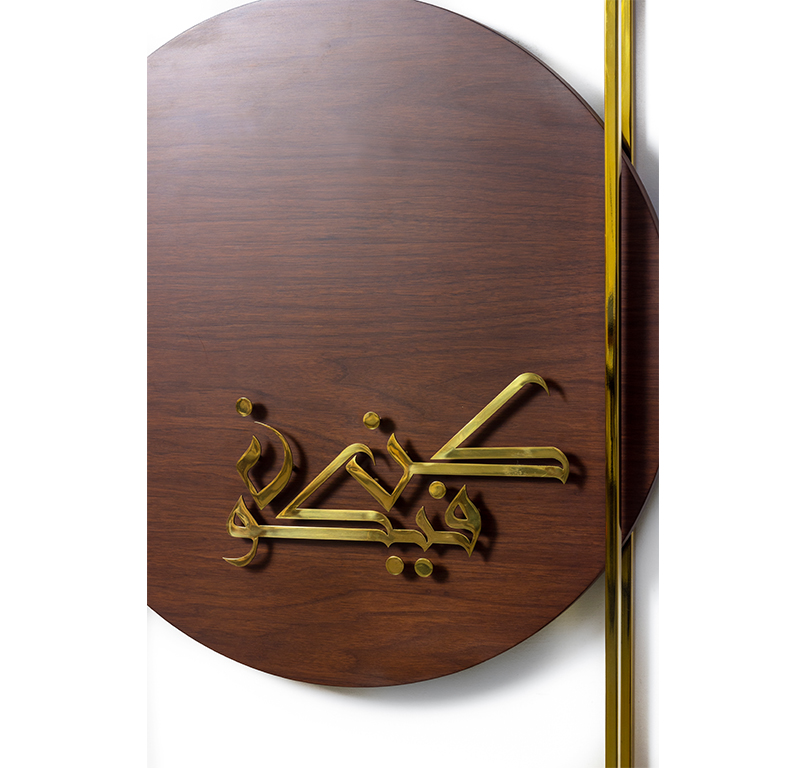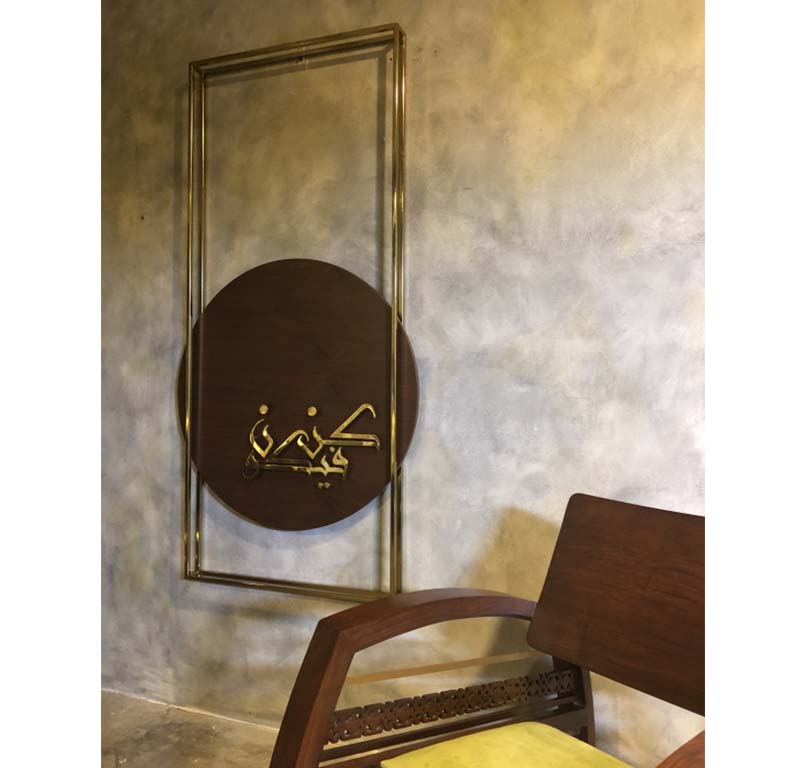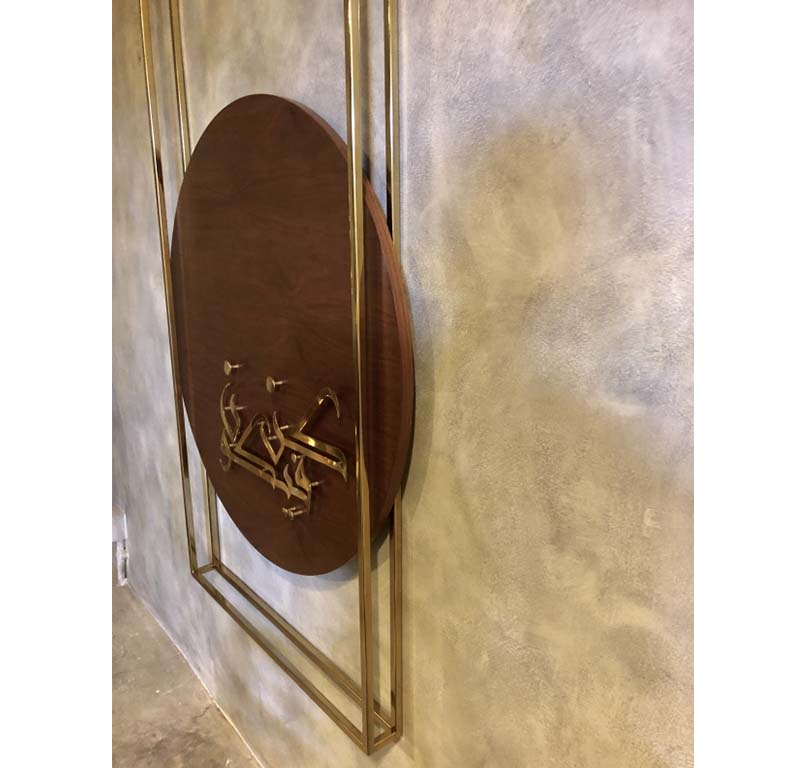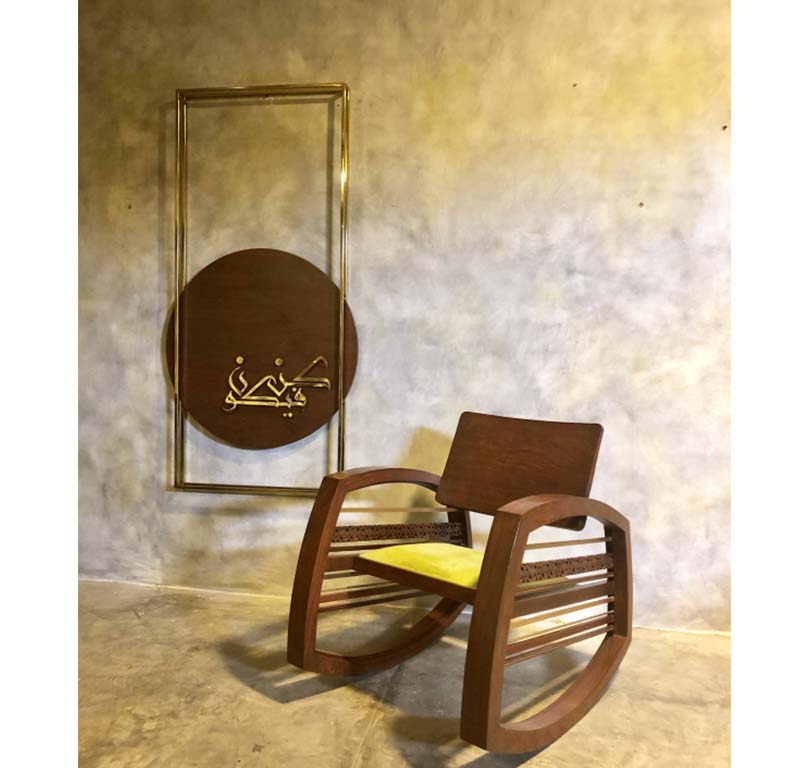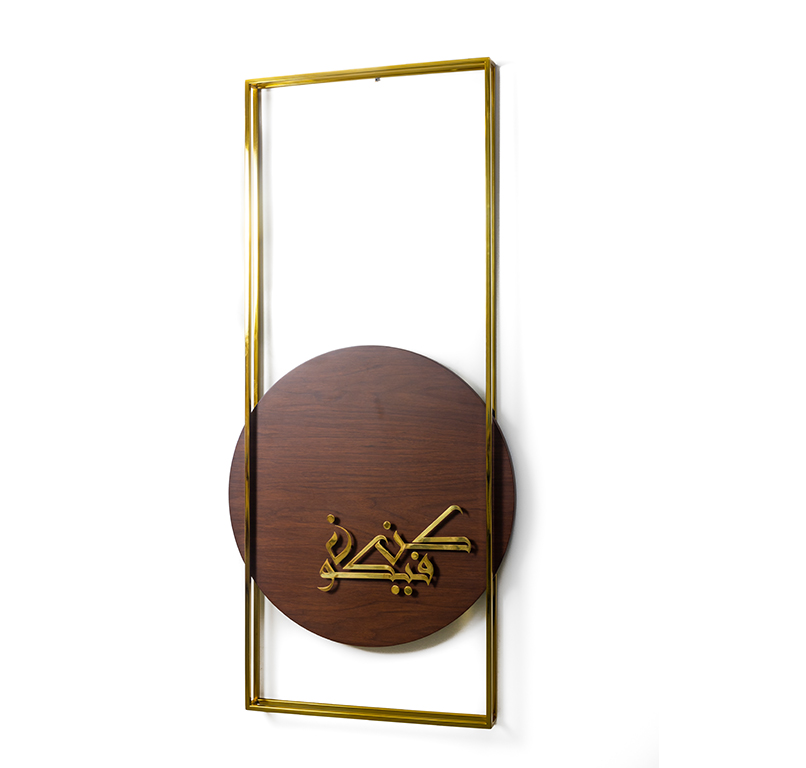 Circumscribed-Wall Art-Kun Fayakun
KUN FAYAKUN - He says "BE" and it is. Framed in a brass-coated frame our circumscribed wall art is a juxtaposition of a rectangle over a wooden circle.  Bring blessings into your home with these beautiful quotes from the Quran. 
 Care: Use Clear Furniture Polish occasionally to maintain the wood's natural finish.  
 Weight of Wall Art: 10 kg
Material:
Lacquered Brass
Walnut Ply
Brass-coated Stainless Steel
Size:
Length 26'' , Width 2.5'' , Height 60''
Price:
39,600 + 18% Sales Tax = PKR 46,728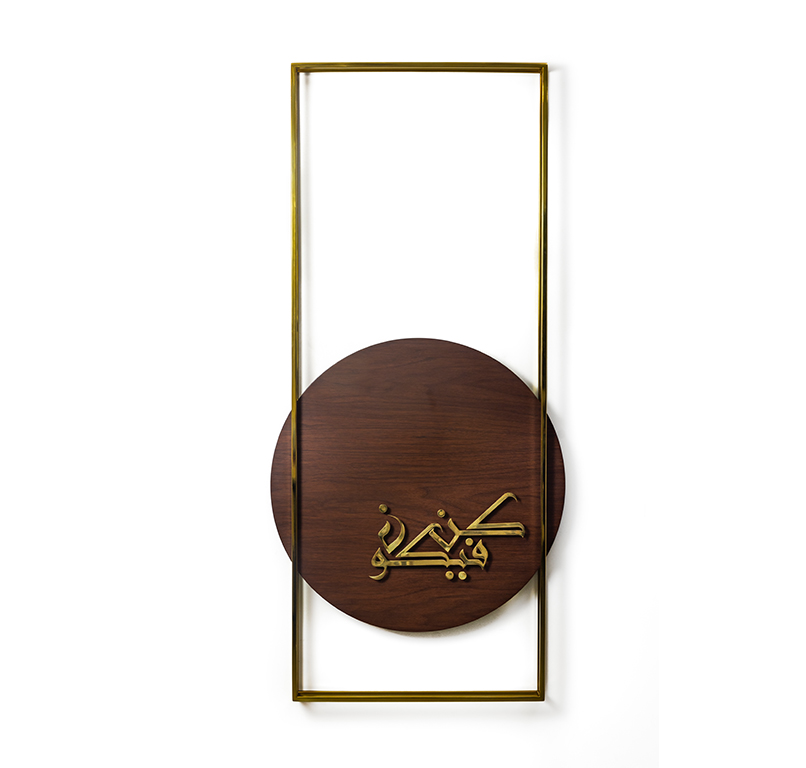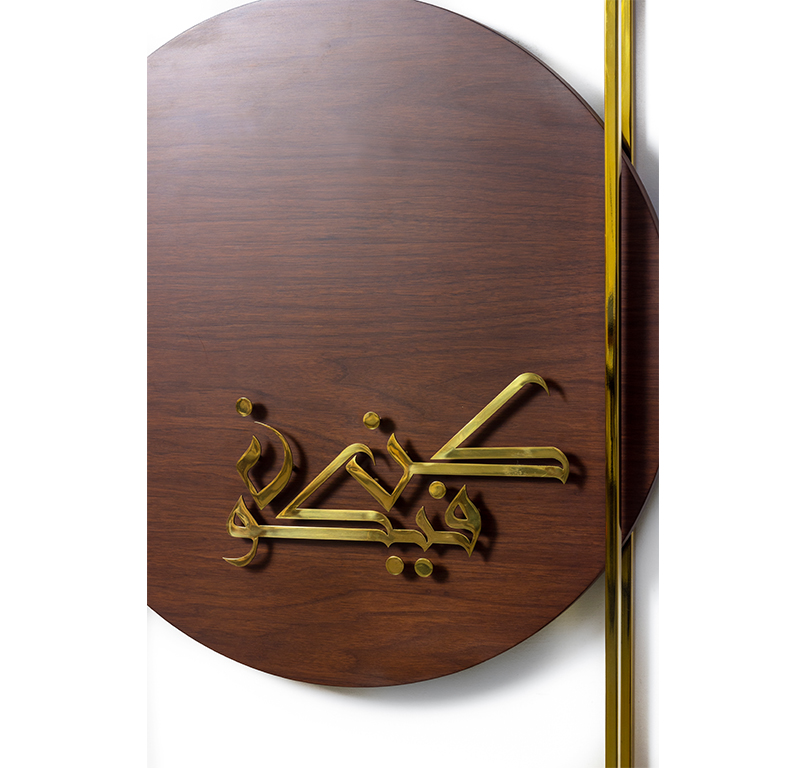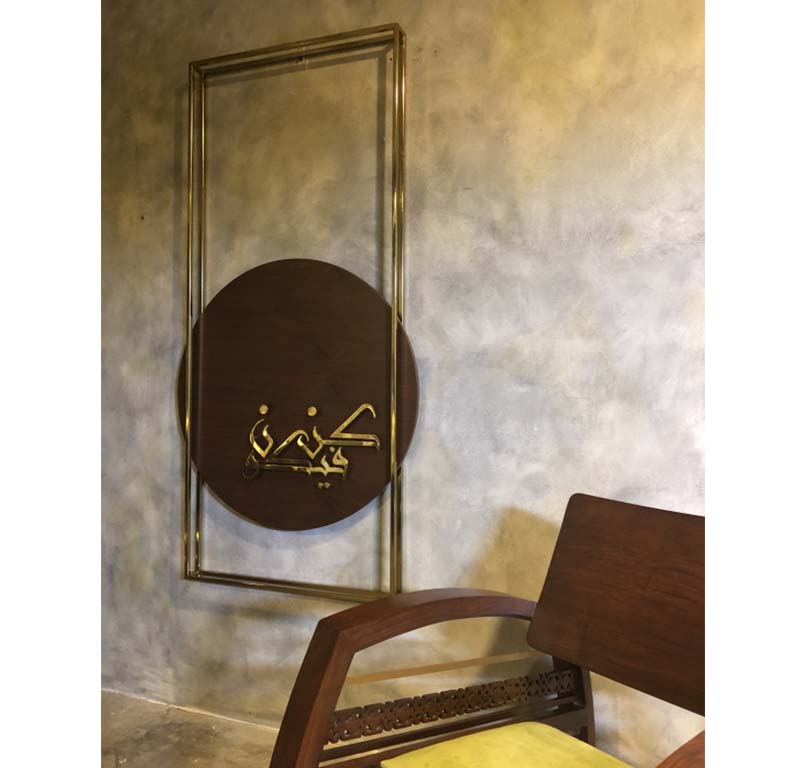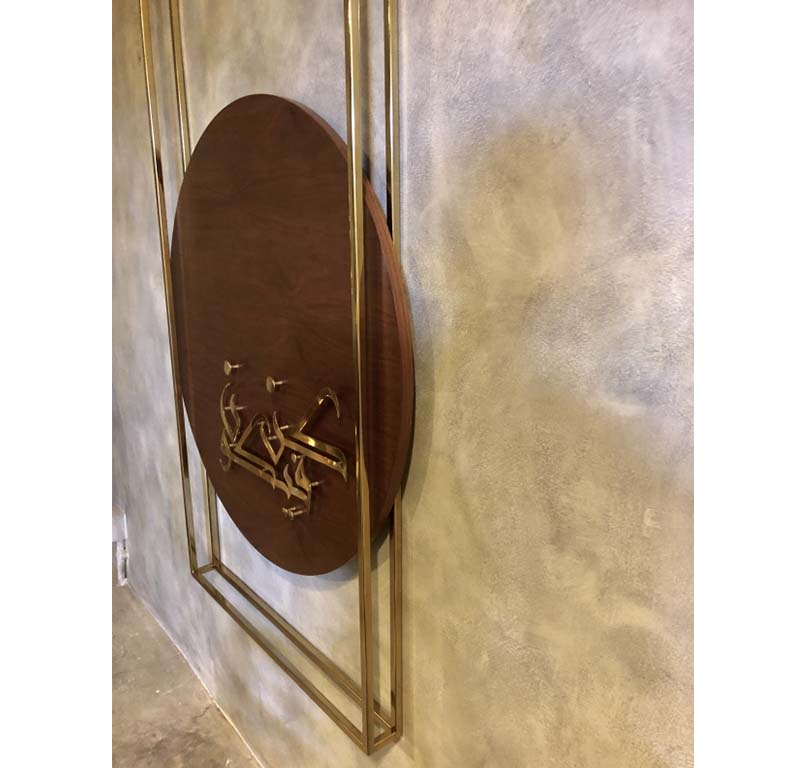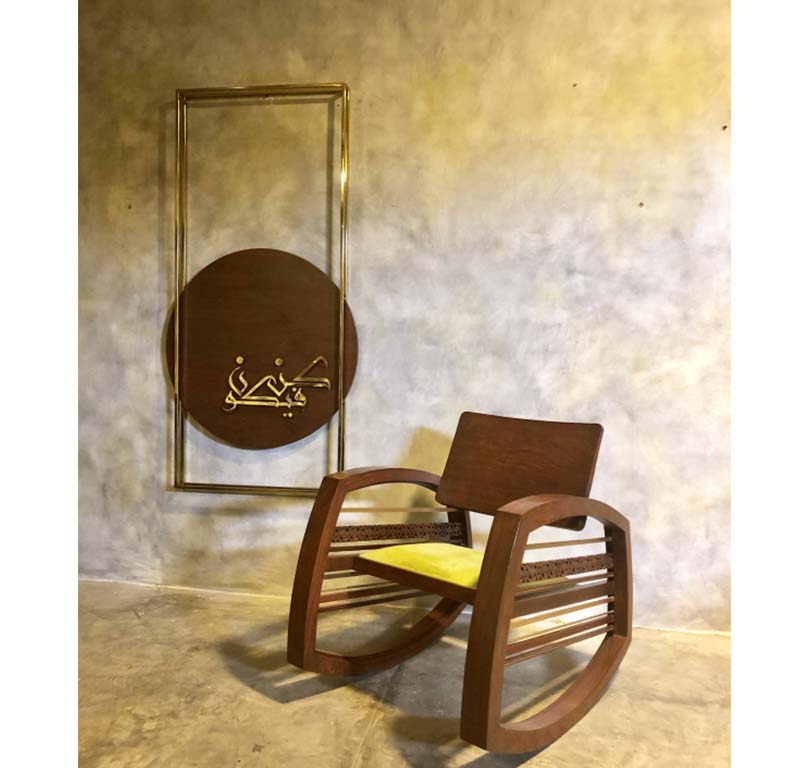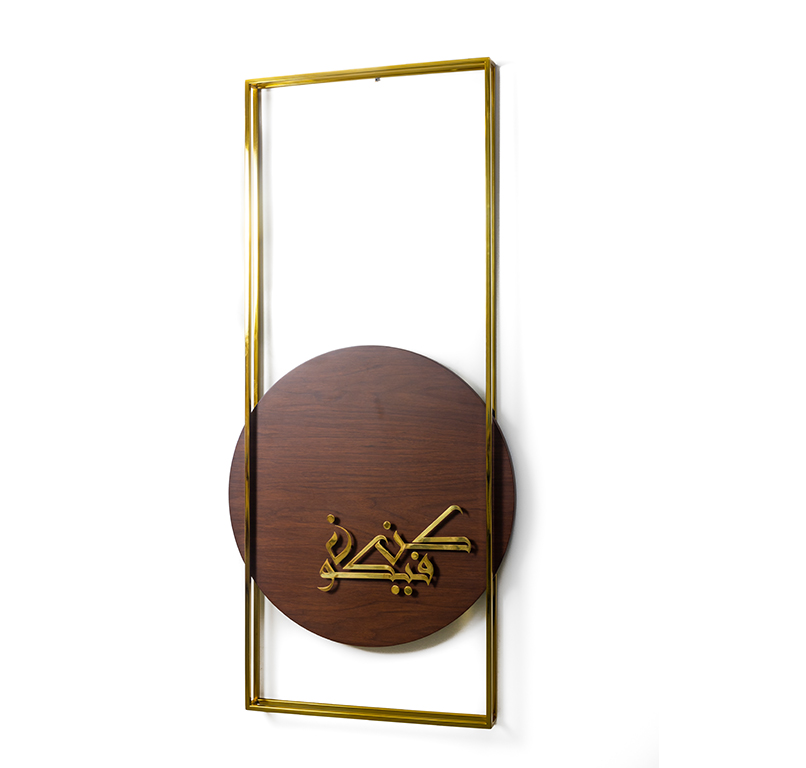 Price is subject to change
Price is subject to change