Serve-ware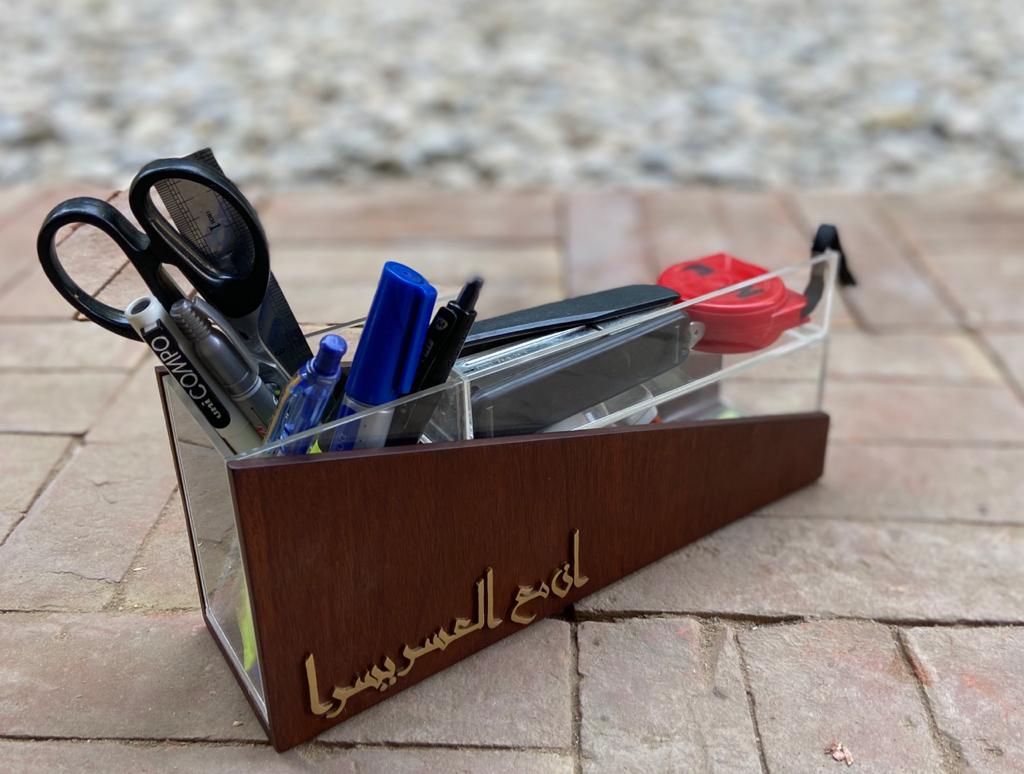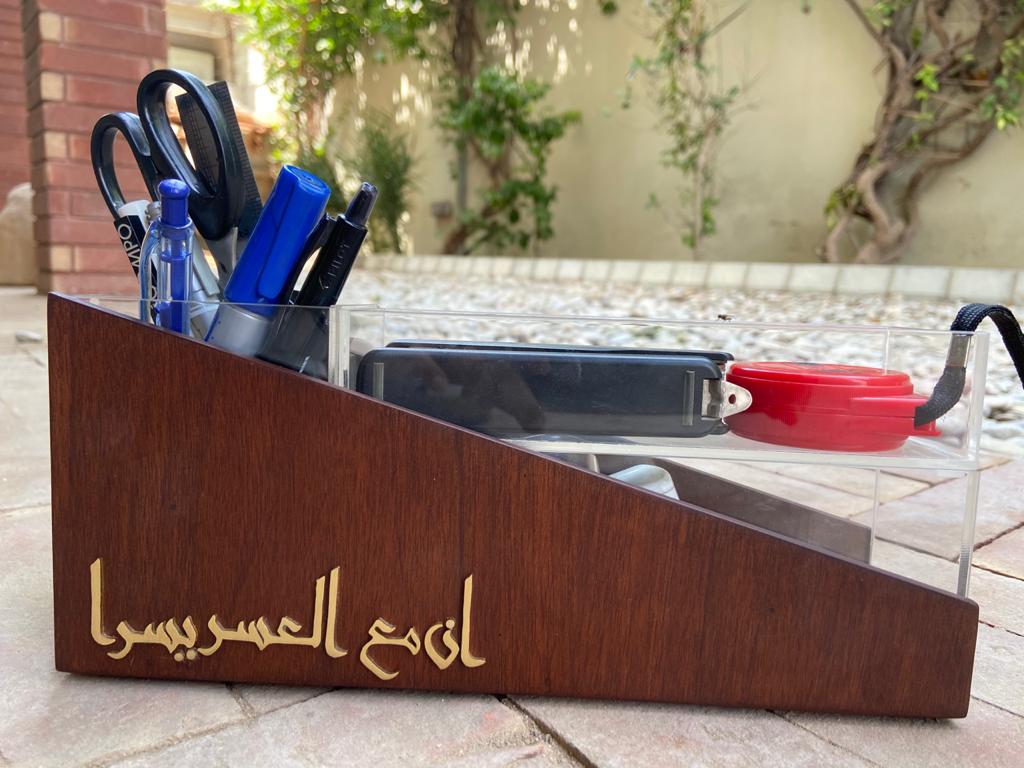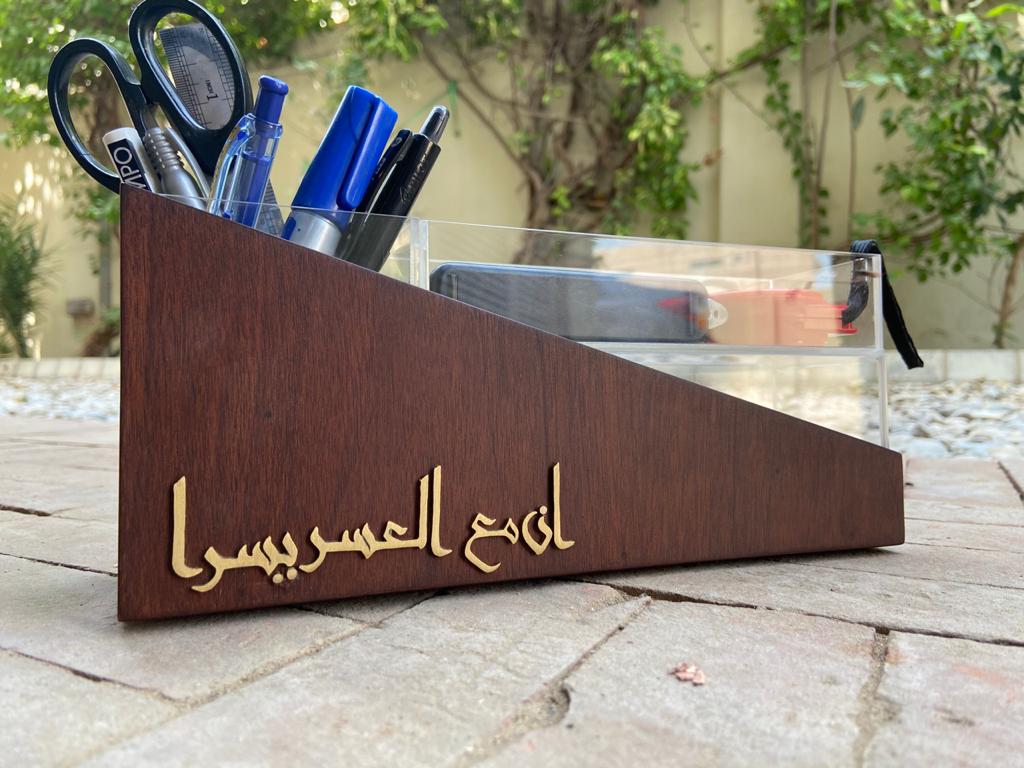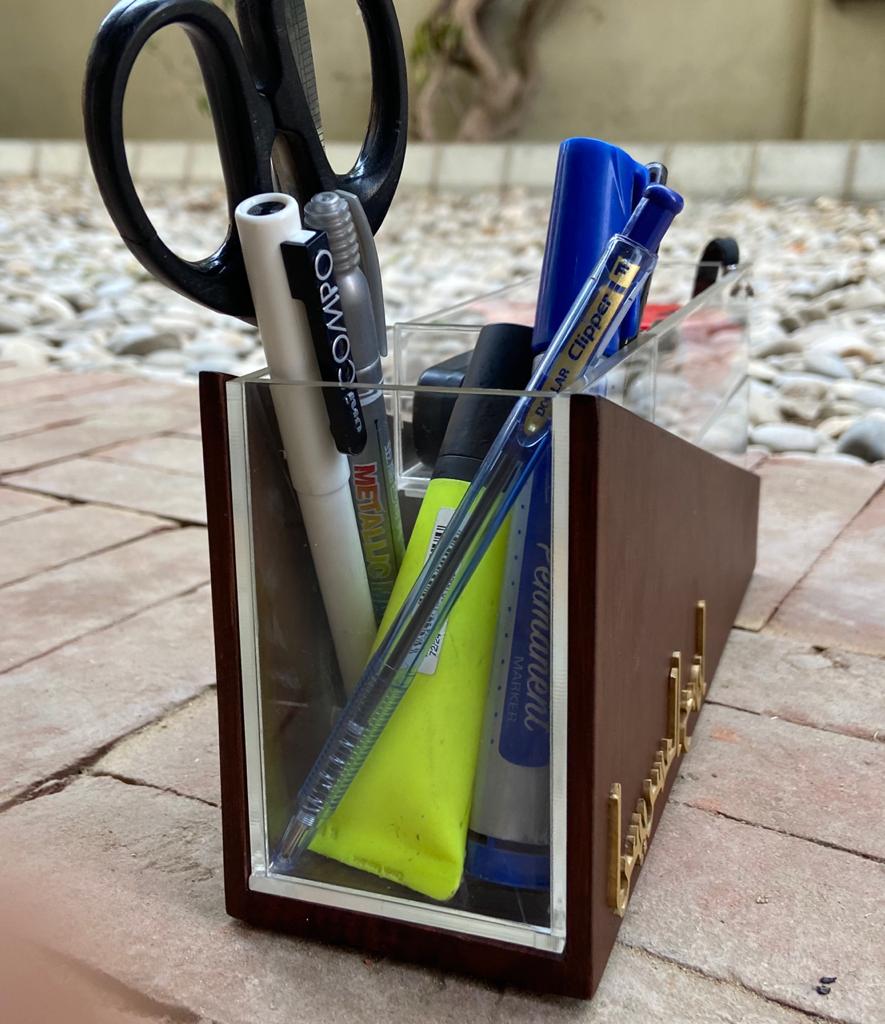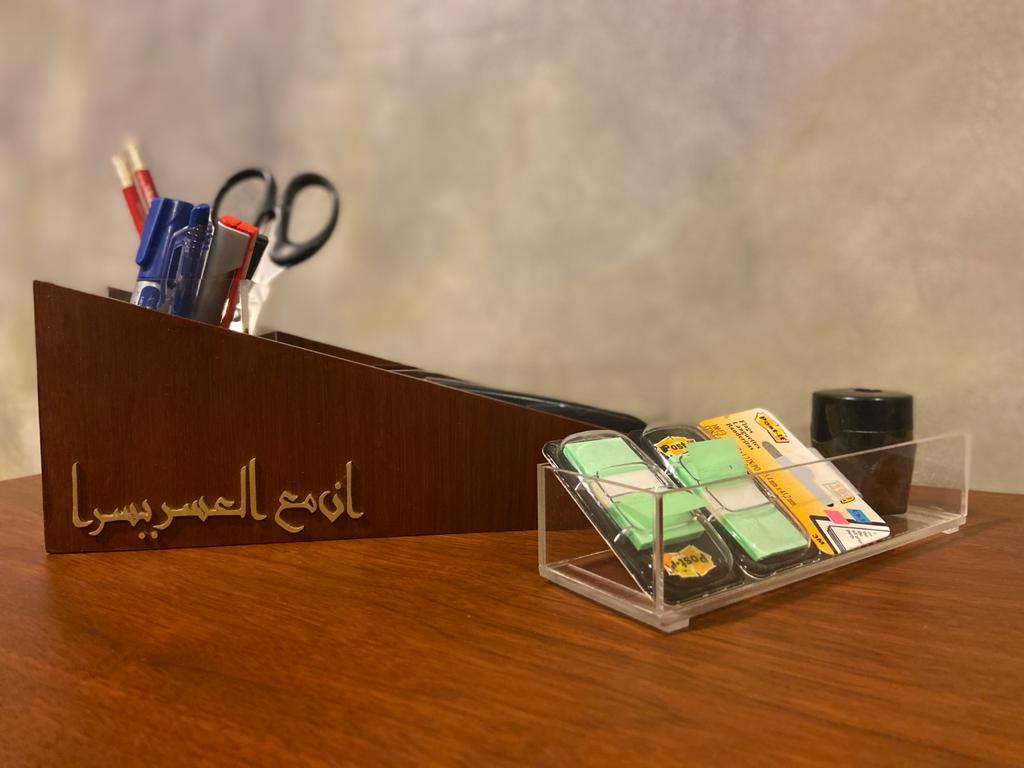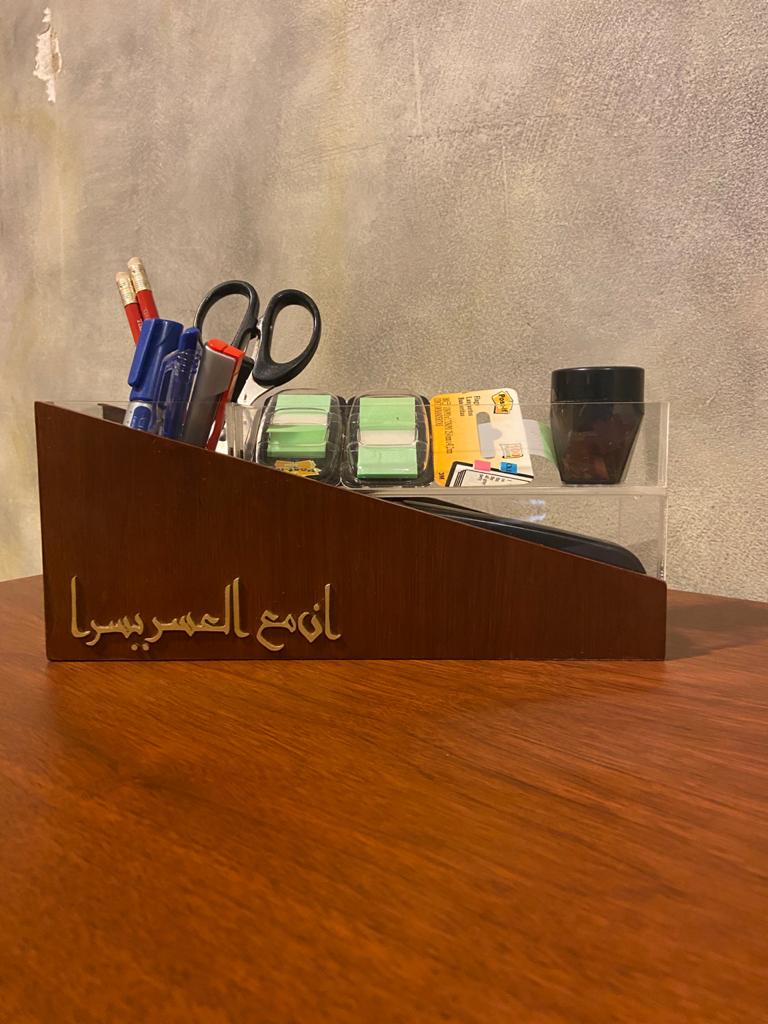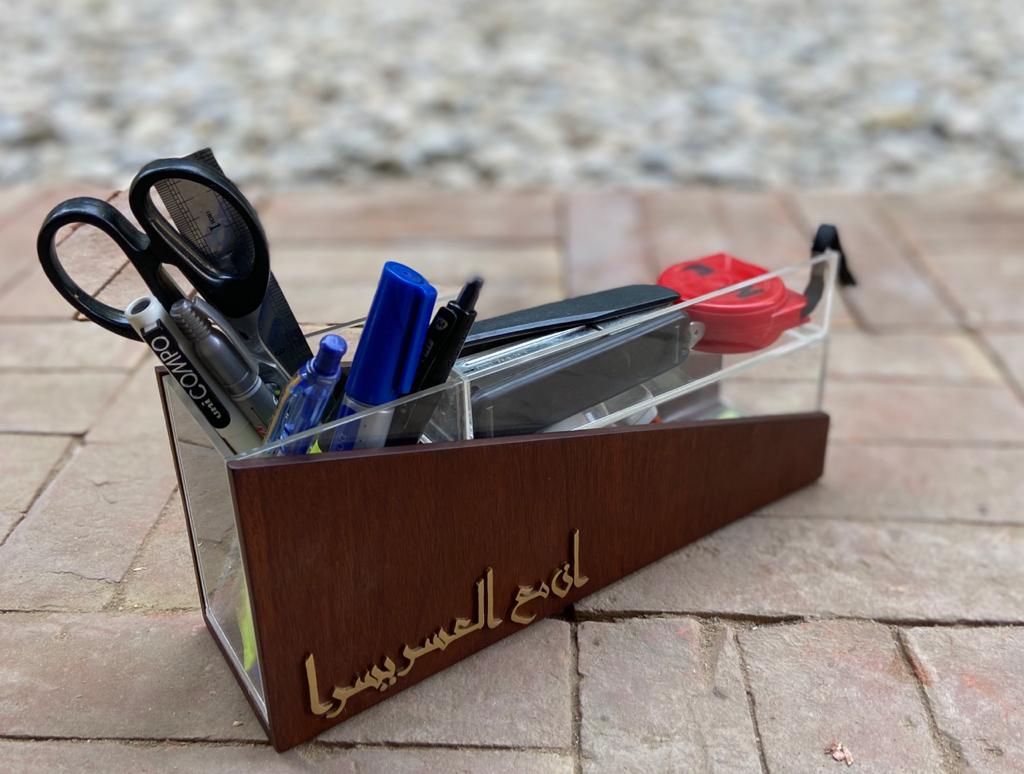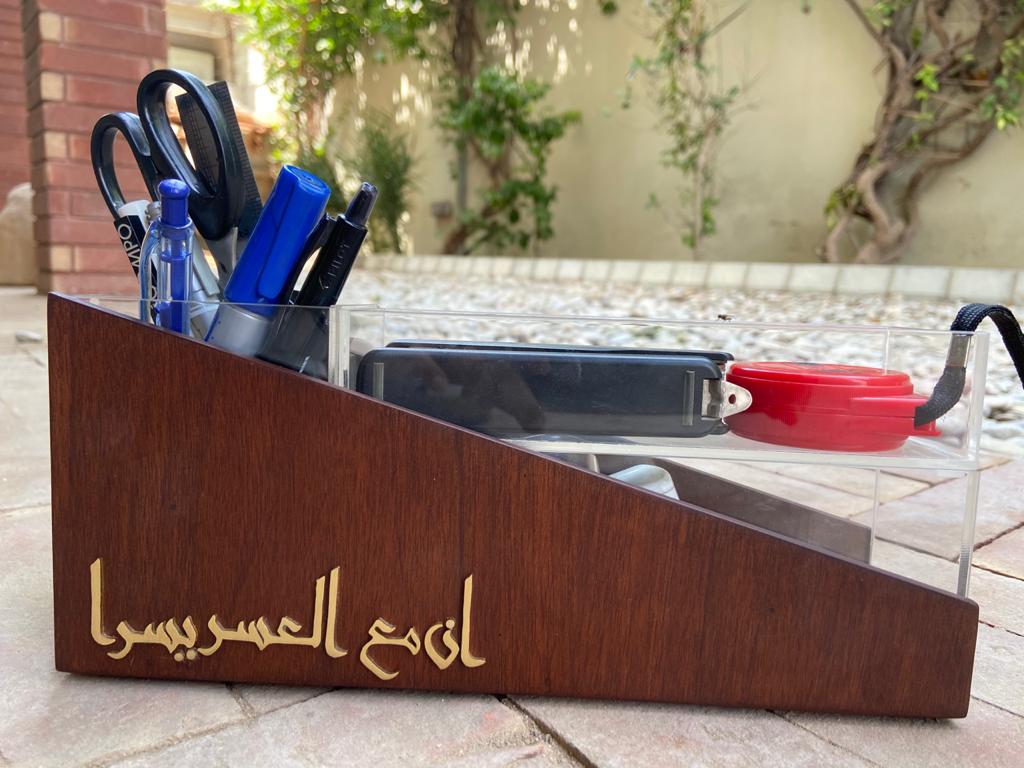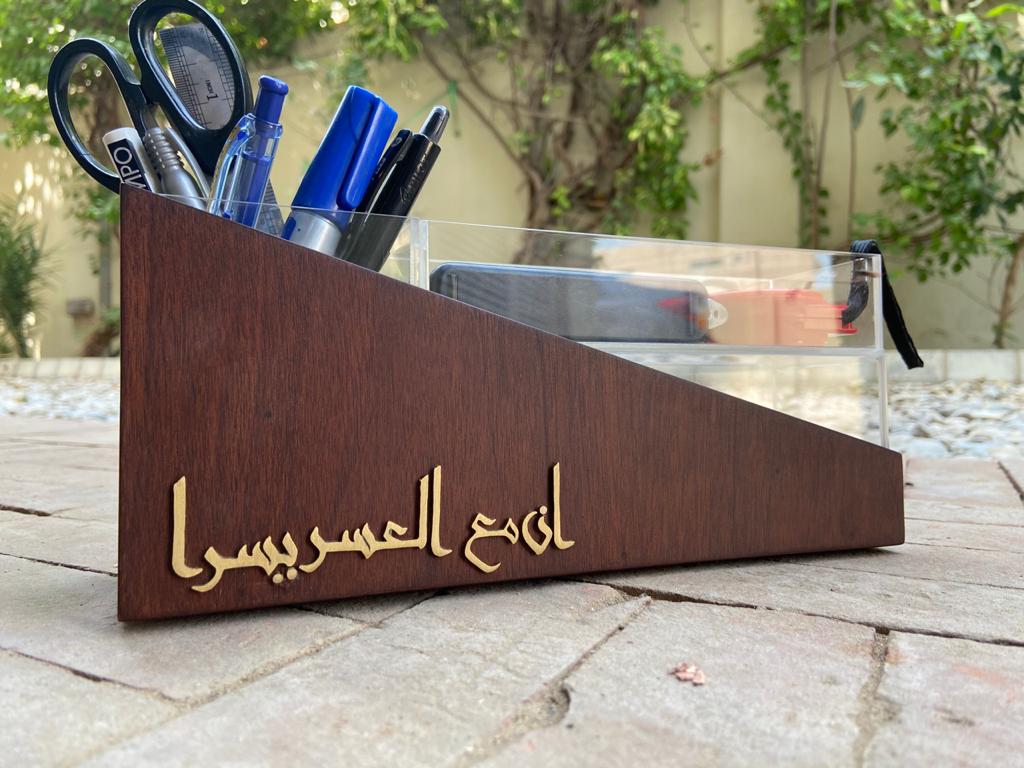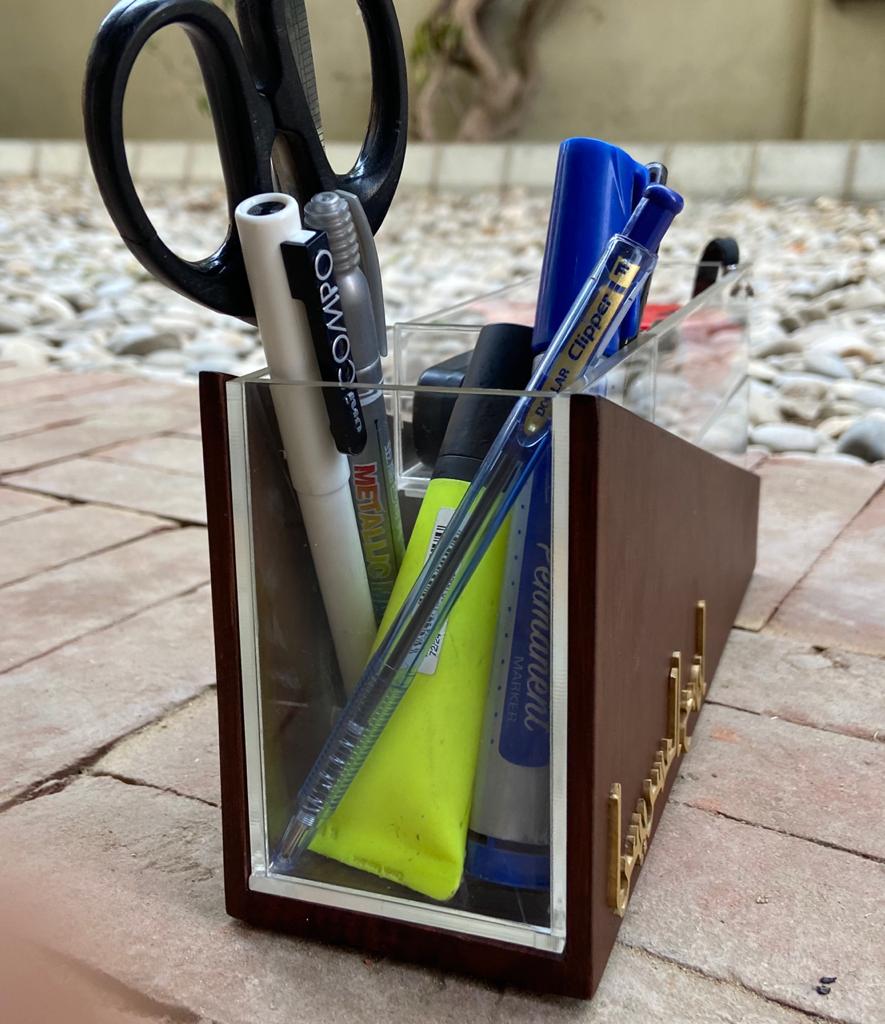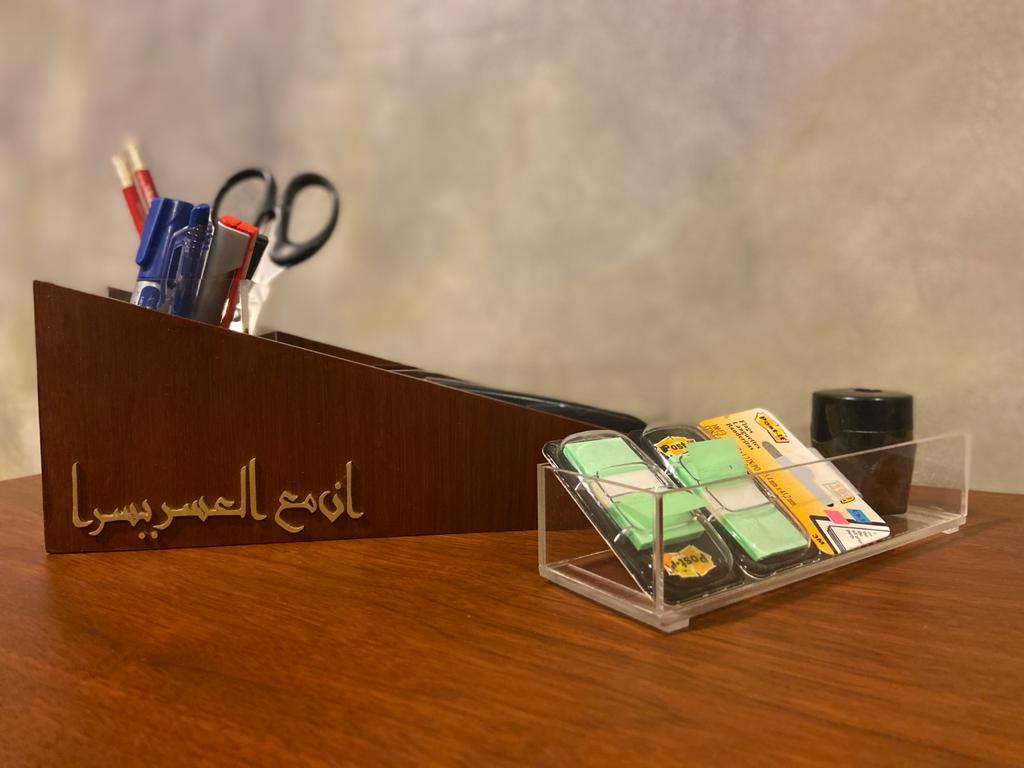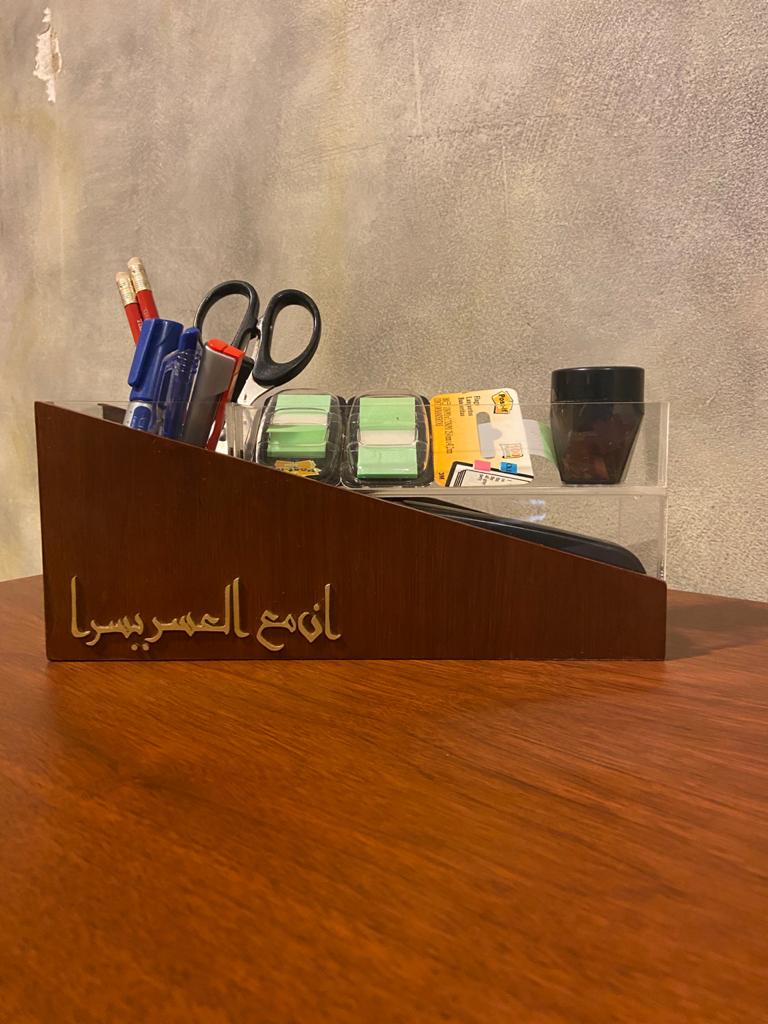 Serve-ware
Khatt - Desk Stationary Holder
Khatt - Desk Stationary Holder
Inna mal usri yusra – "With hardship will be ease."
This verse from the Holy Quran perched on your desk will bring calm into the craziest of days.
Perfect to organize your desk.
Care
Clean with a soft damp cloth. Use Clear Furniture Polish occasionally to maintain the wood's natural finish.
The acrylic containers are removable and can be wiped with a damp cloth.
Felt pads at the bottom keep all surfaces scratch free. 
Material:
Walnut Ply
Lacquered Brass
Acrylic
Size:
Length 10'' , Width 2.5'' , Height 3.75''
Price:
6,200 + 17% Sales Tax = PKR 7,254