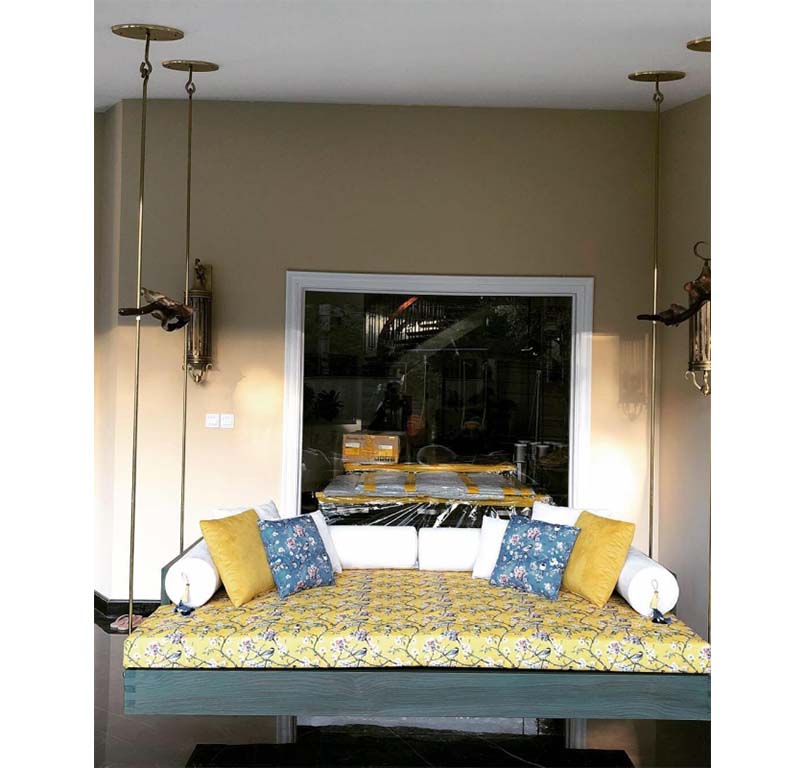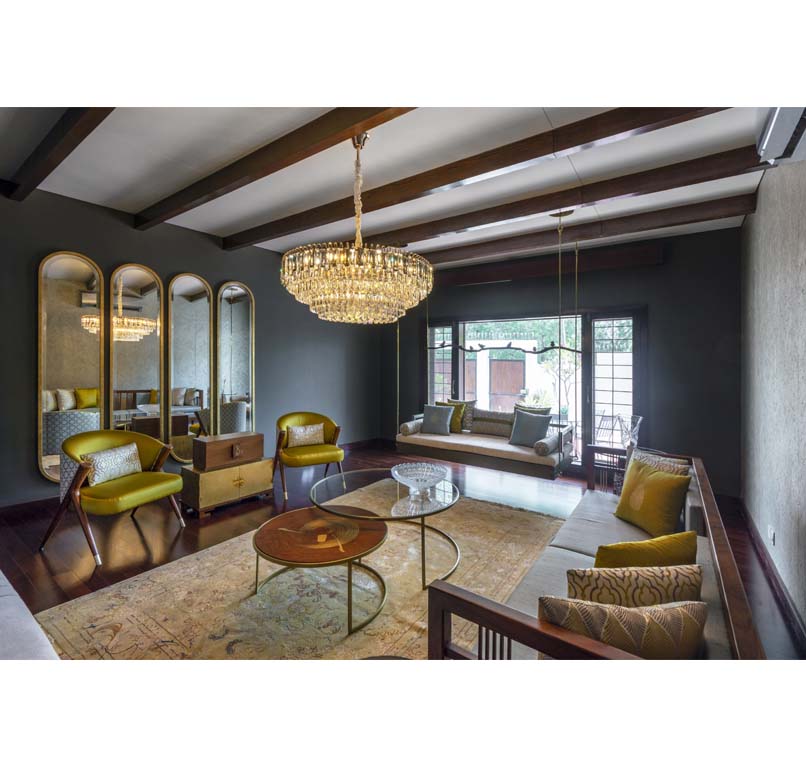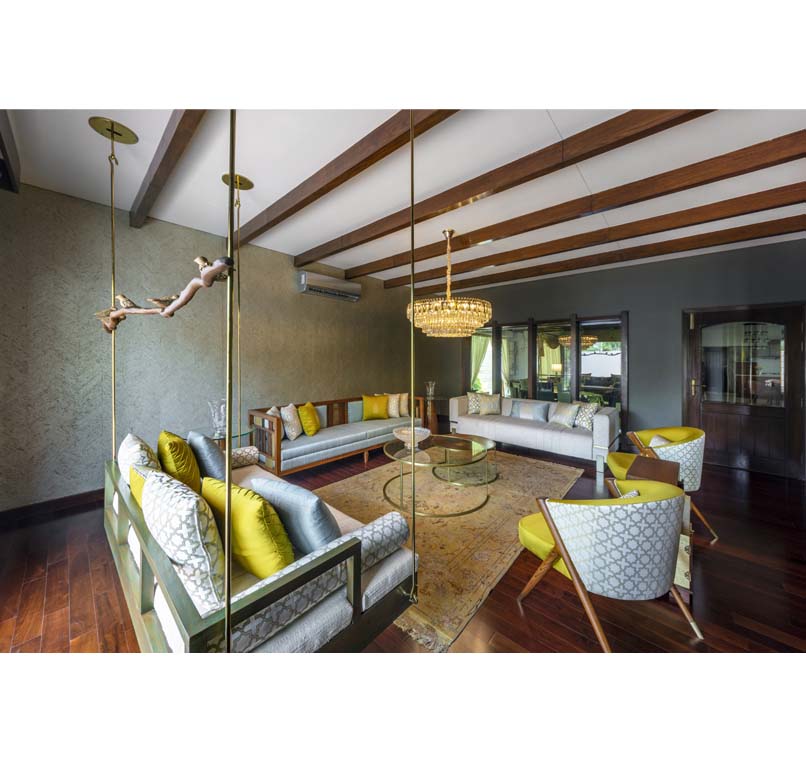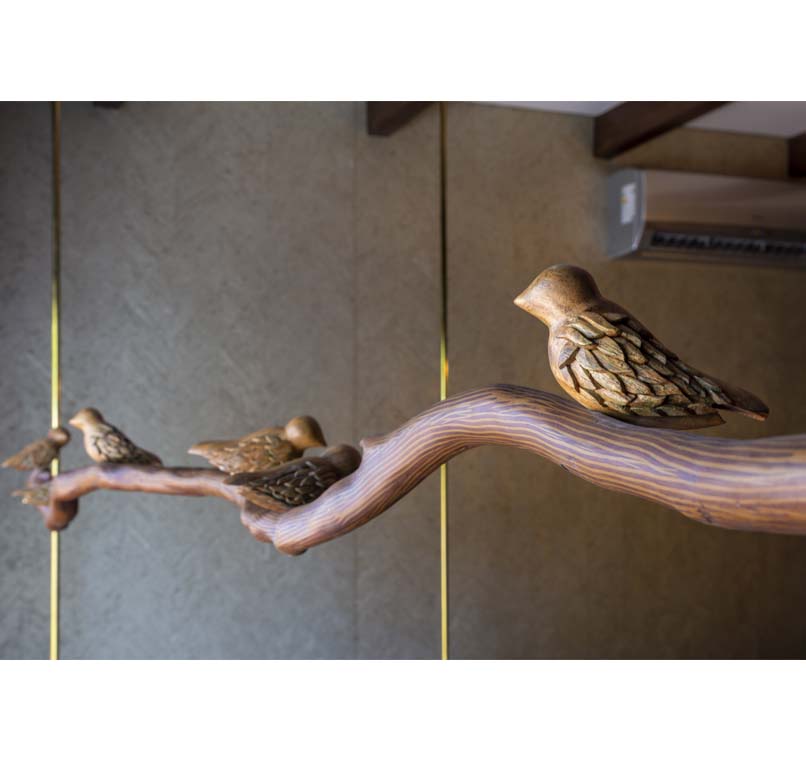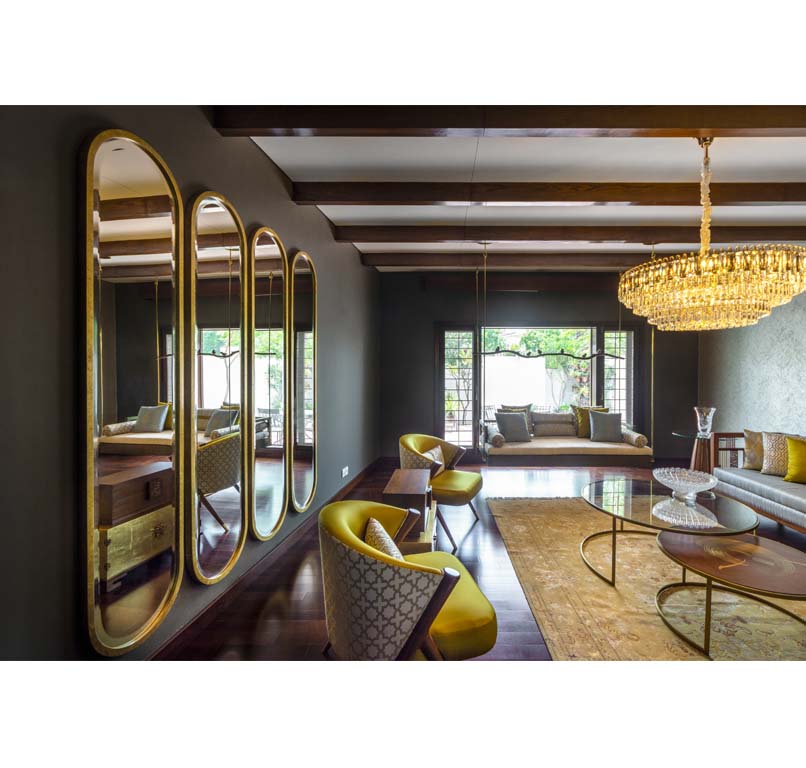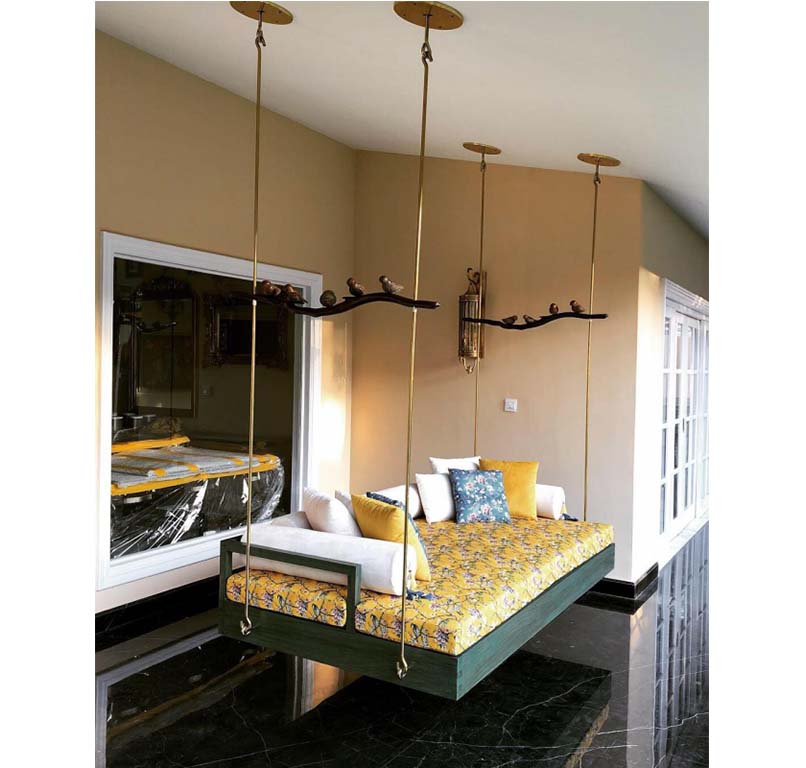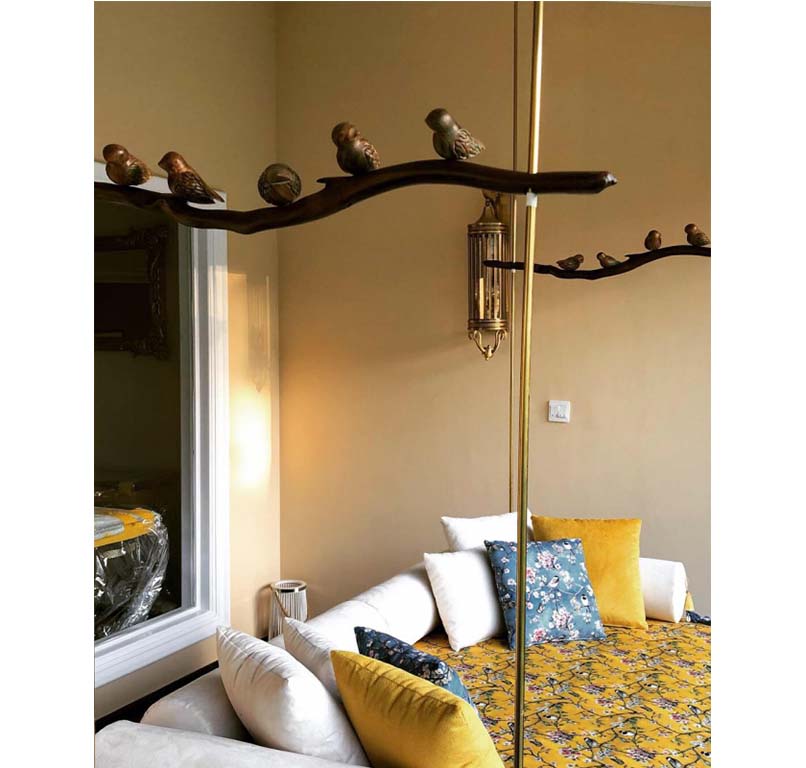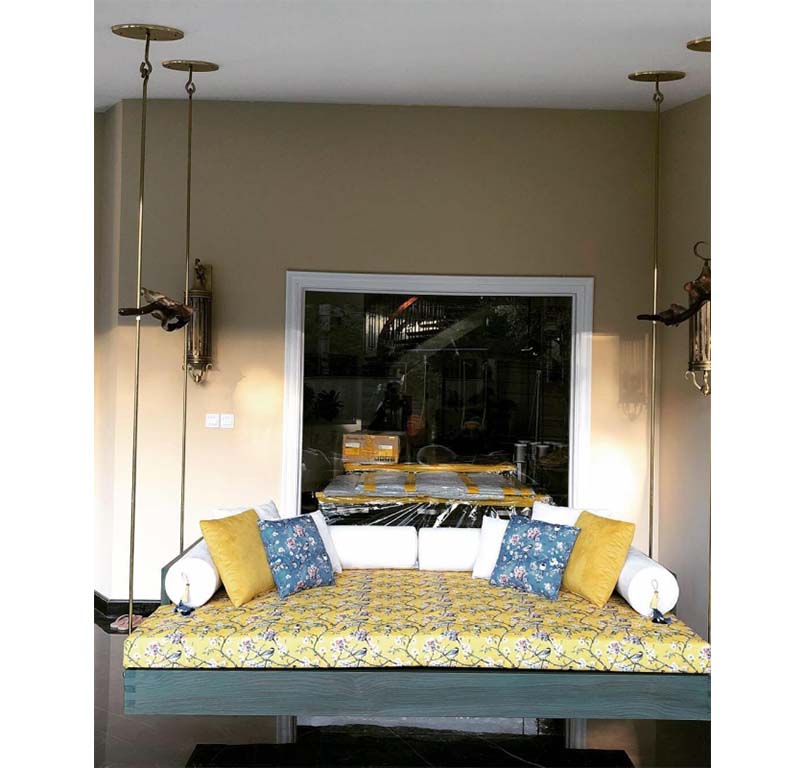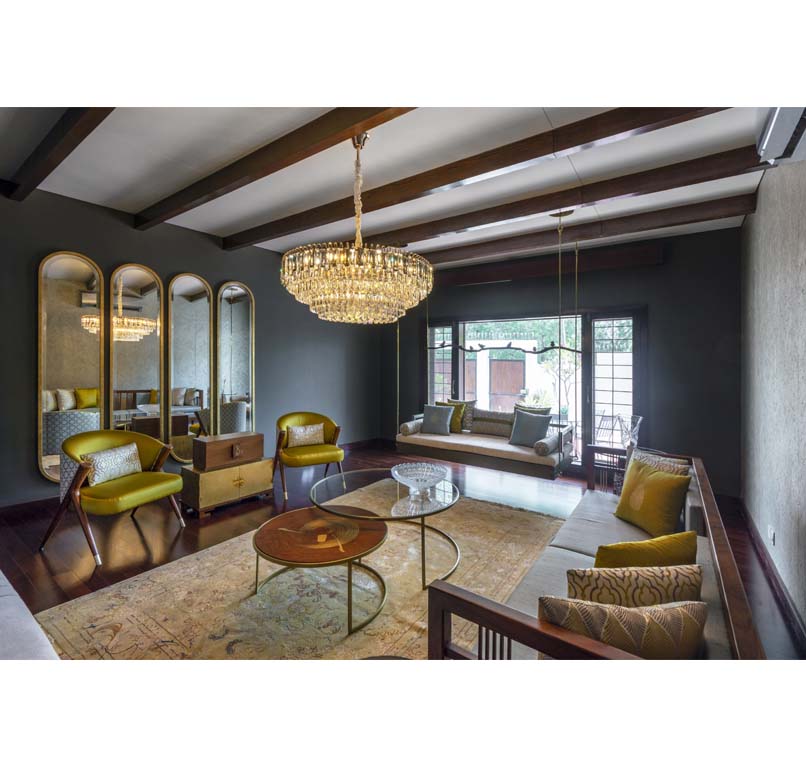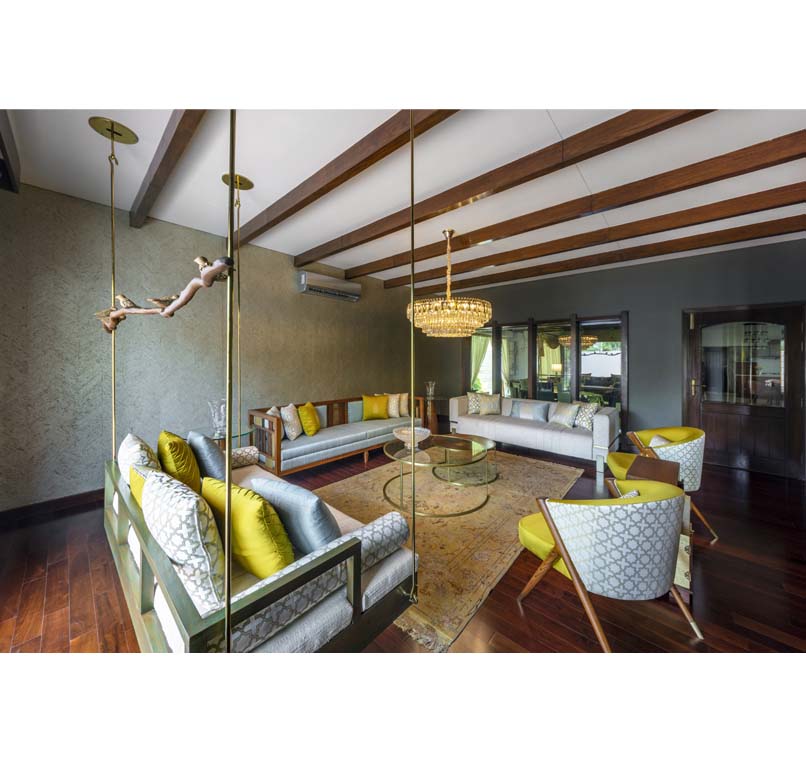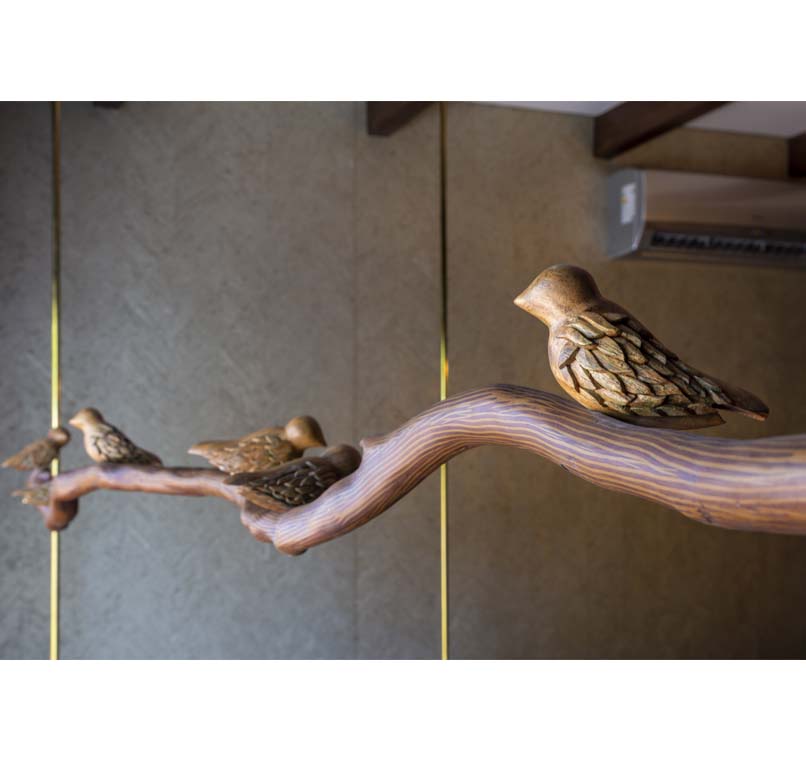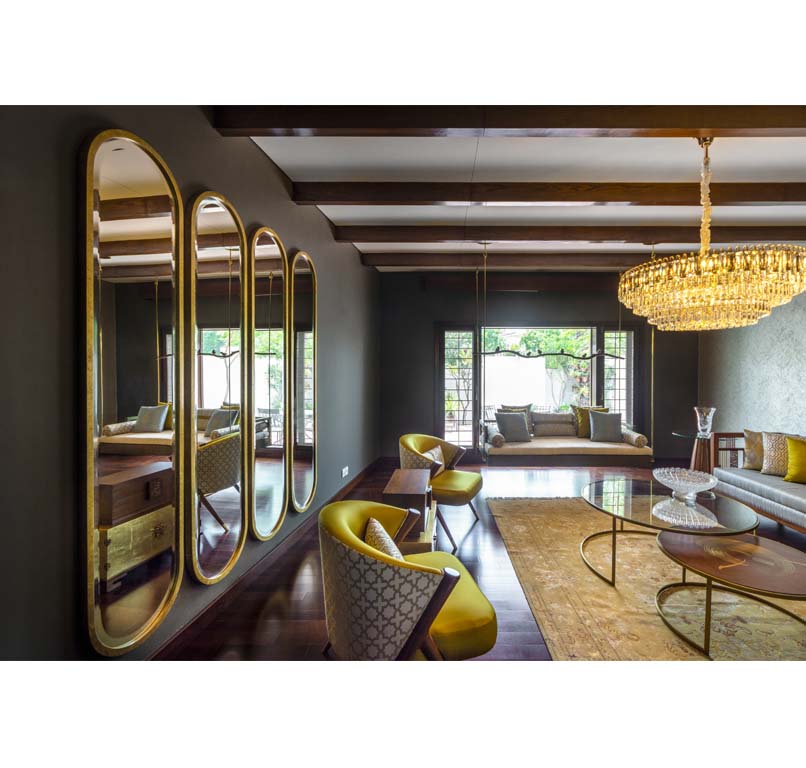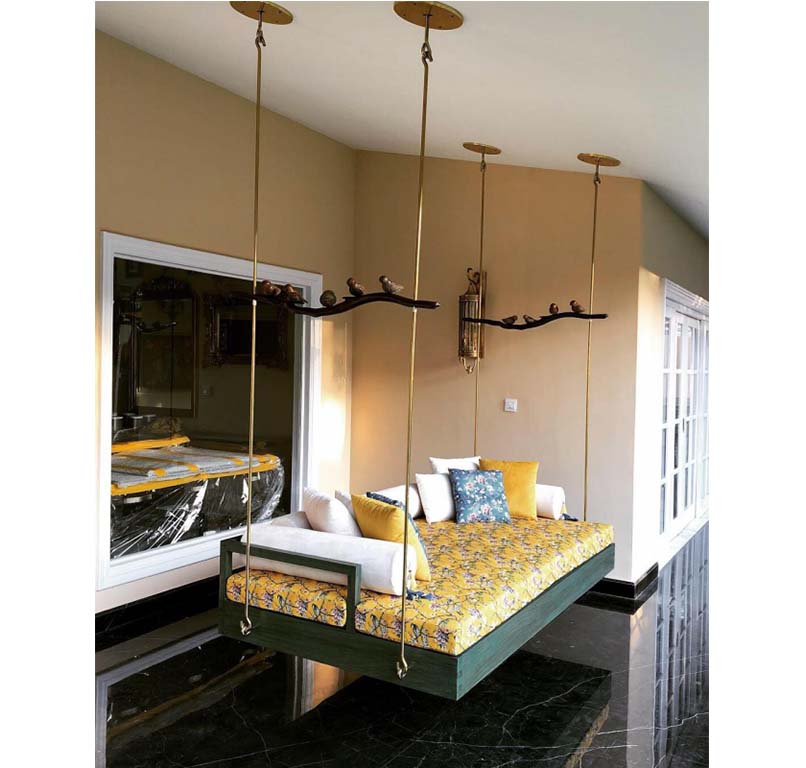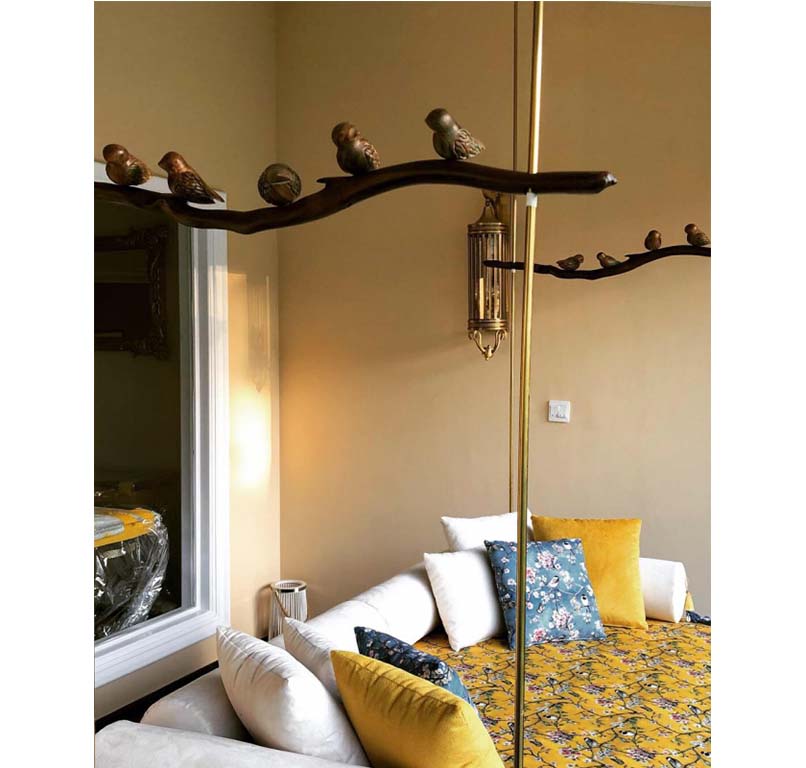 Urran Khatola - Ceiling Hung Swing
The frame of the swing is sheesham wood, and the rods are brass coated stainless steel. Lovingly crafted hand-carved wooden birds perch on the metal branches flanking the swing.
The swing is supported by hooks embedded in the structure of the roof making it extremely sturdy and it can take a weight of about 6 adults easily.
Locally sourced fabric like Yellow: 195000+GST
Silk Upholstery: 240000+GST
Outdoor Sunbrella Fabric: 280000+GST
Material:
Sheesham Wood
Brass-coated Stainless Steel
Size:
Length 62'' , Width 34'' , Height "''
Price:
240,000 + 18% Sales Tax = PKR 283,200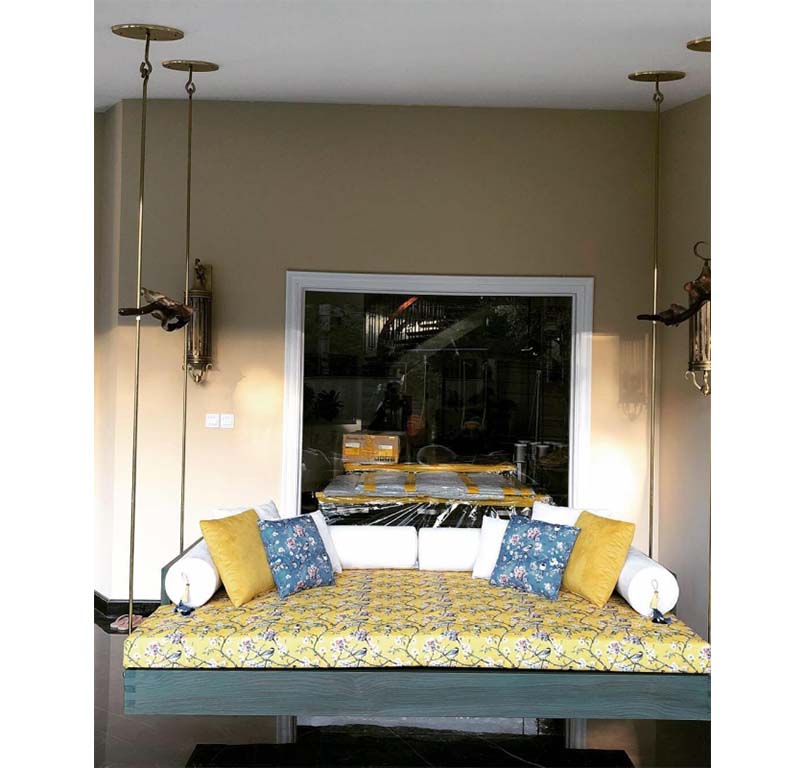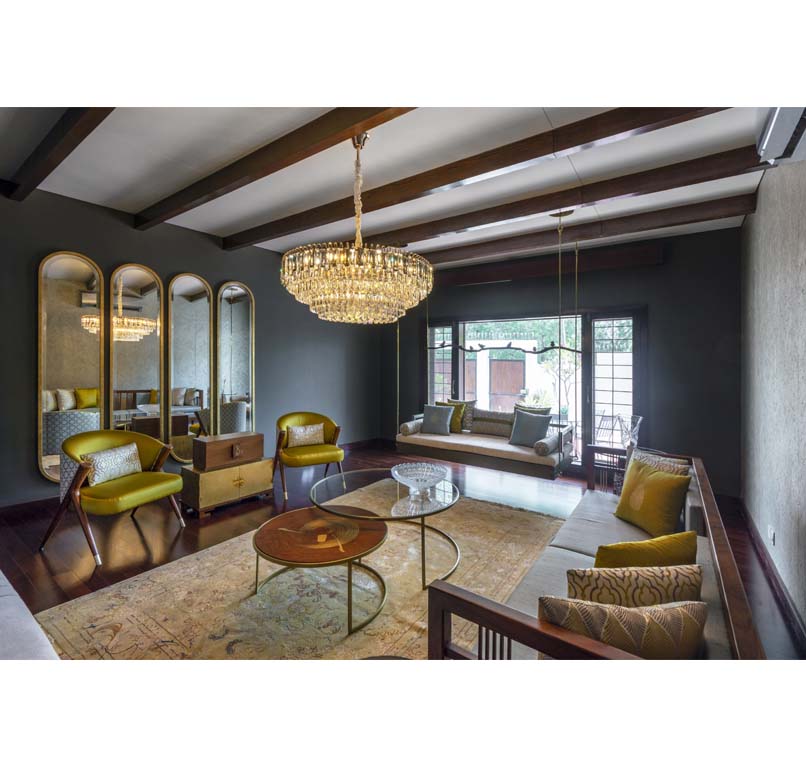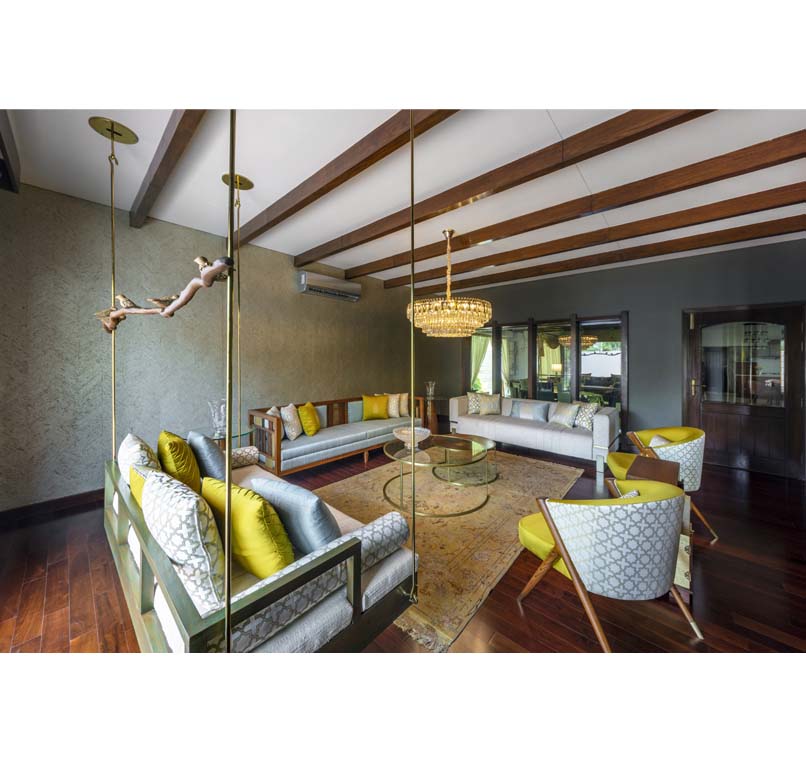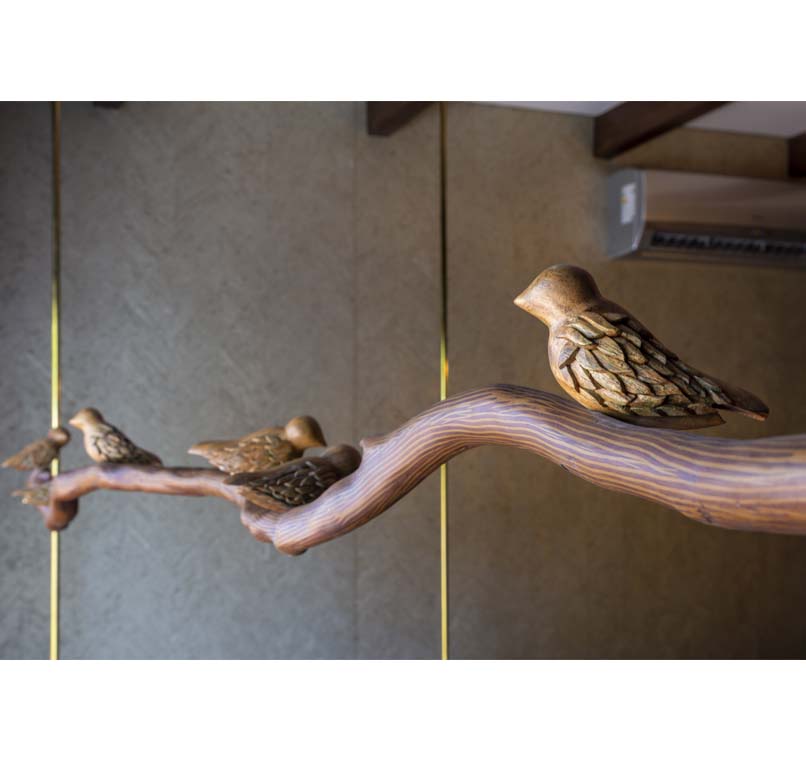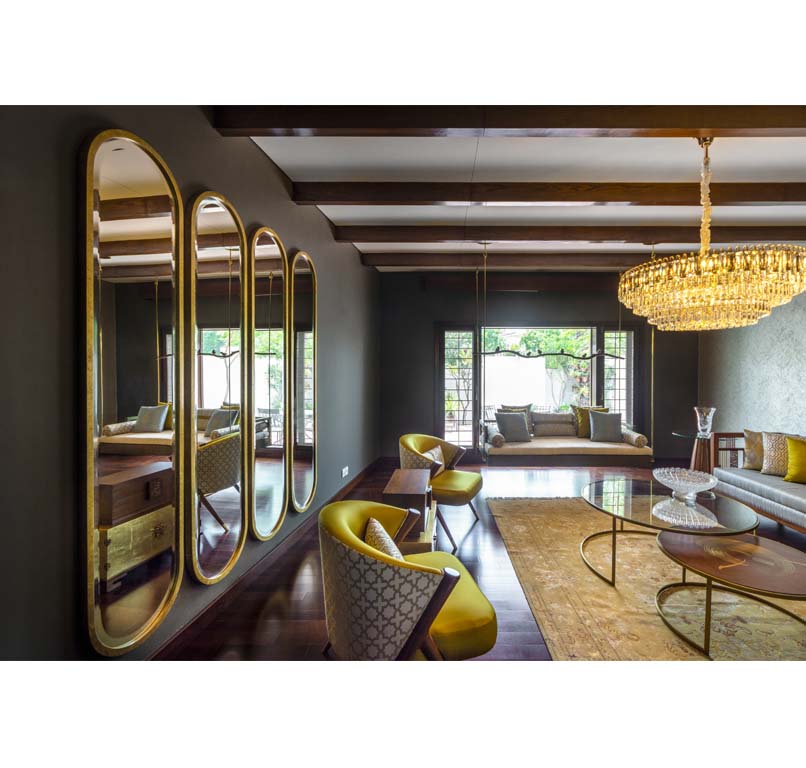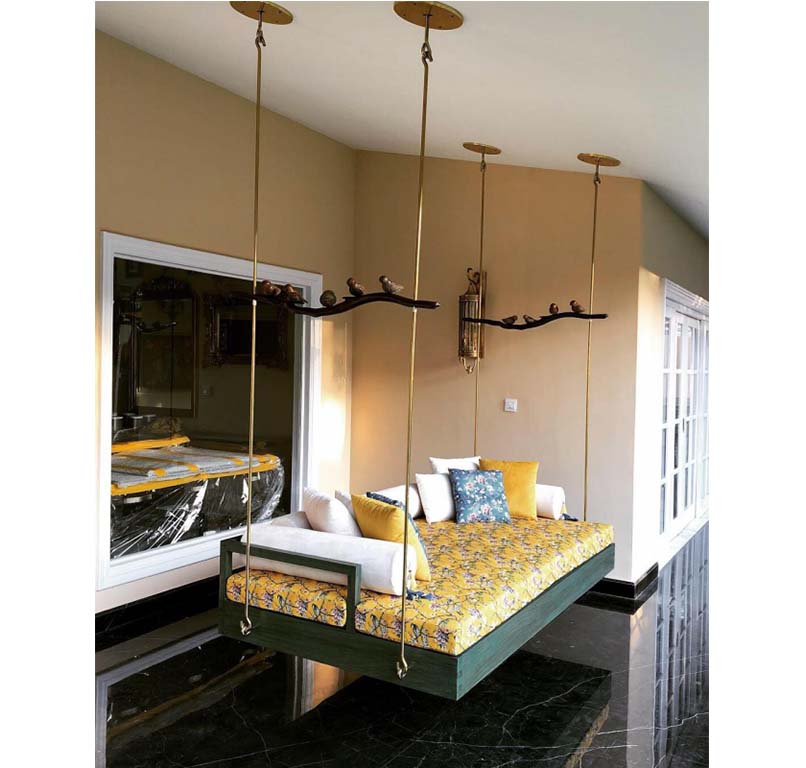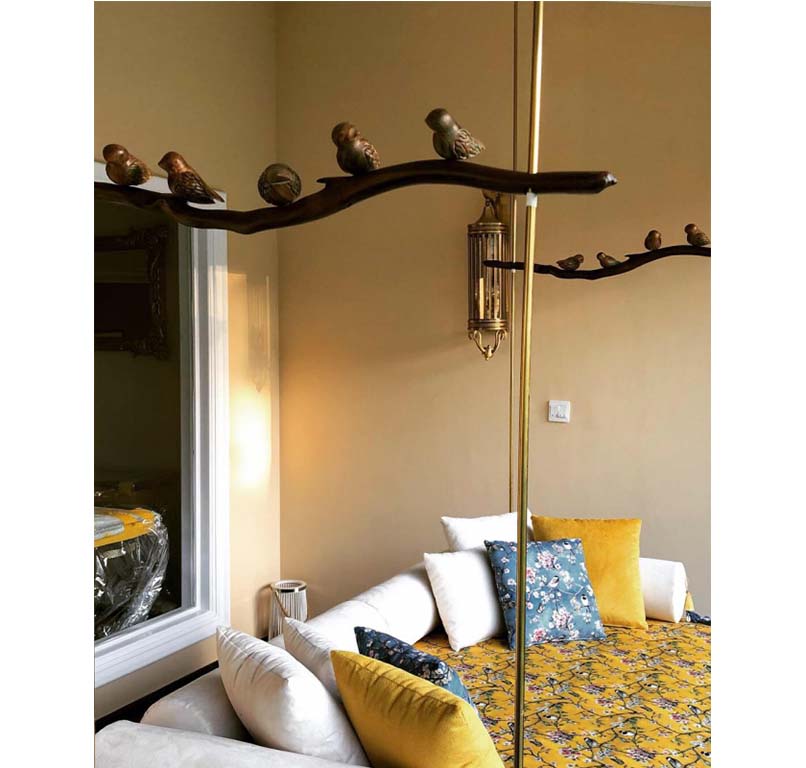 Price is subject to change
Price is subject to change